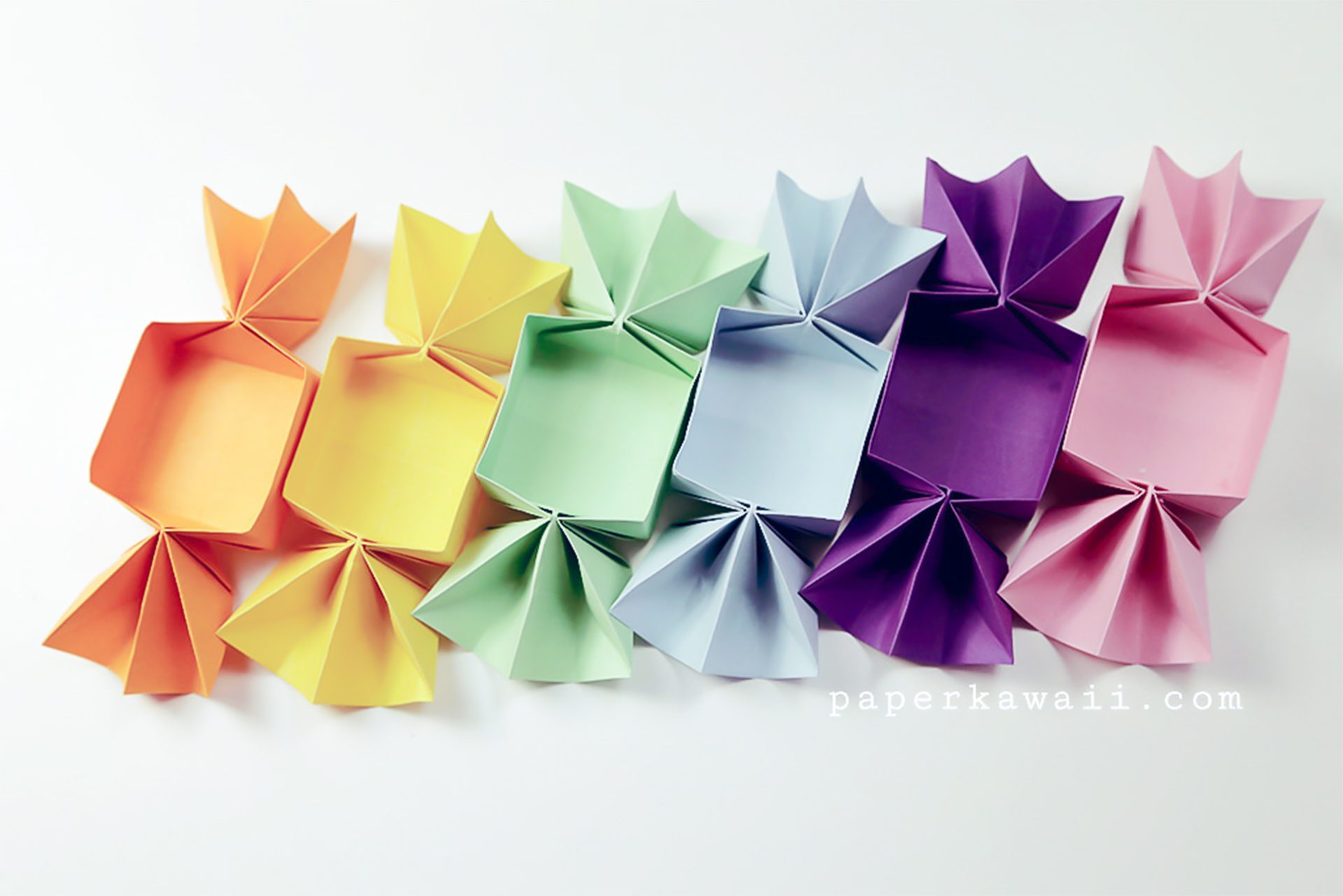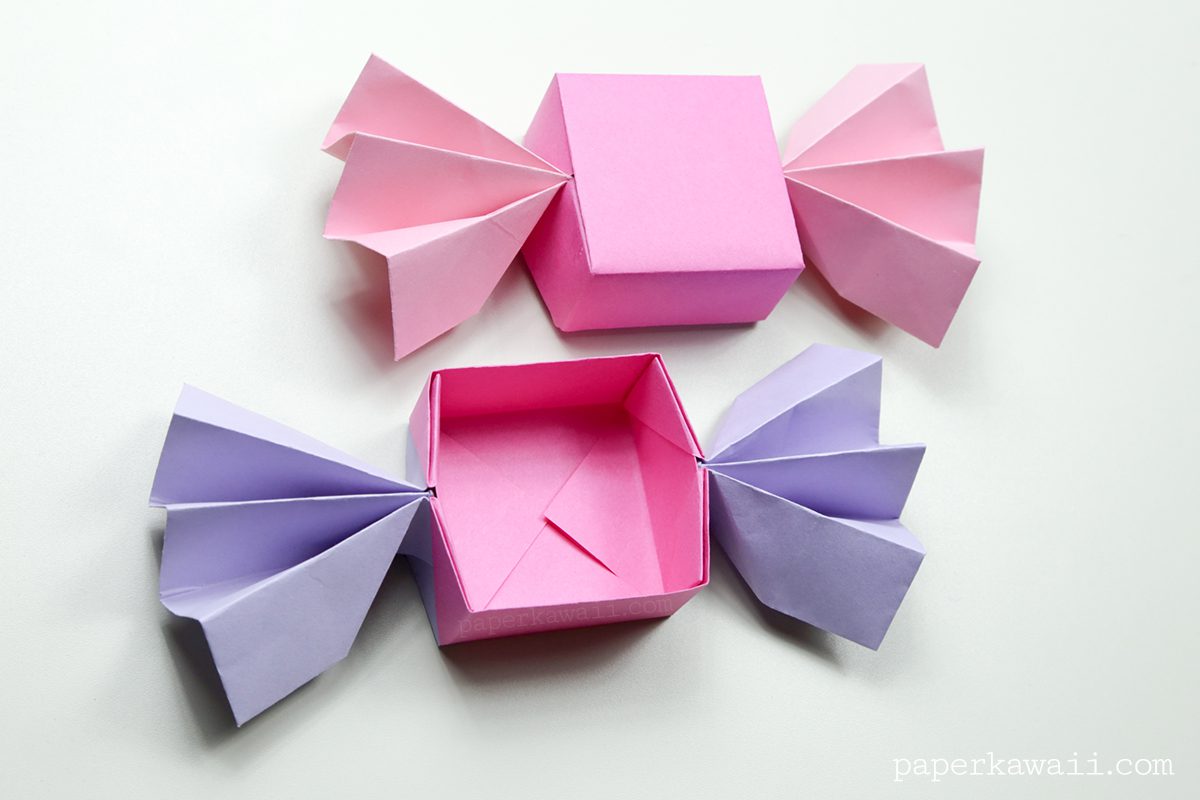 This sweet little origami candy box model is a perfect gift box, party or wedding favour and it's easy to learn how to make one with this video tutorial.
Use some simple origami paper, or use thicker paper, I love to use music sheet paper for a lot of my origami, also gift wrap paper is good to fold with!
You will need:
4 sheets of square paper.
2 for the box + lid.
1 for each 'fan'.
Used: 15 x 15 cm.
Final box size: 5.5 x 5.5 x 2.6 cm.