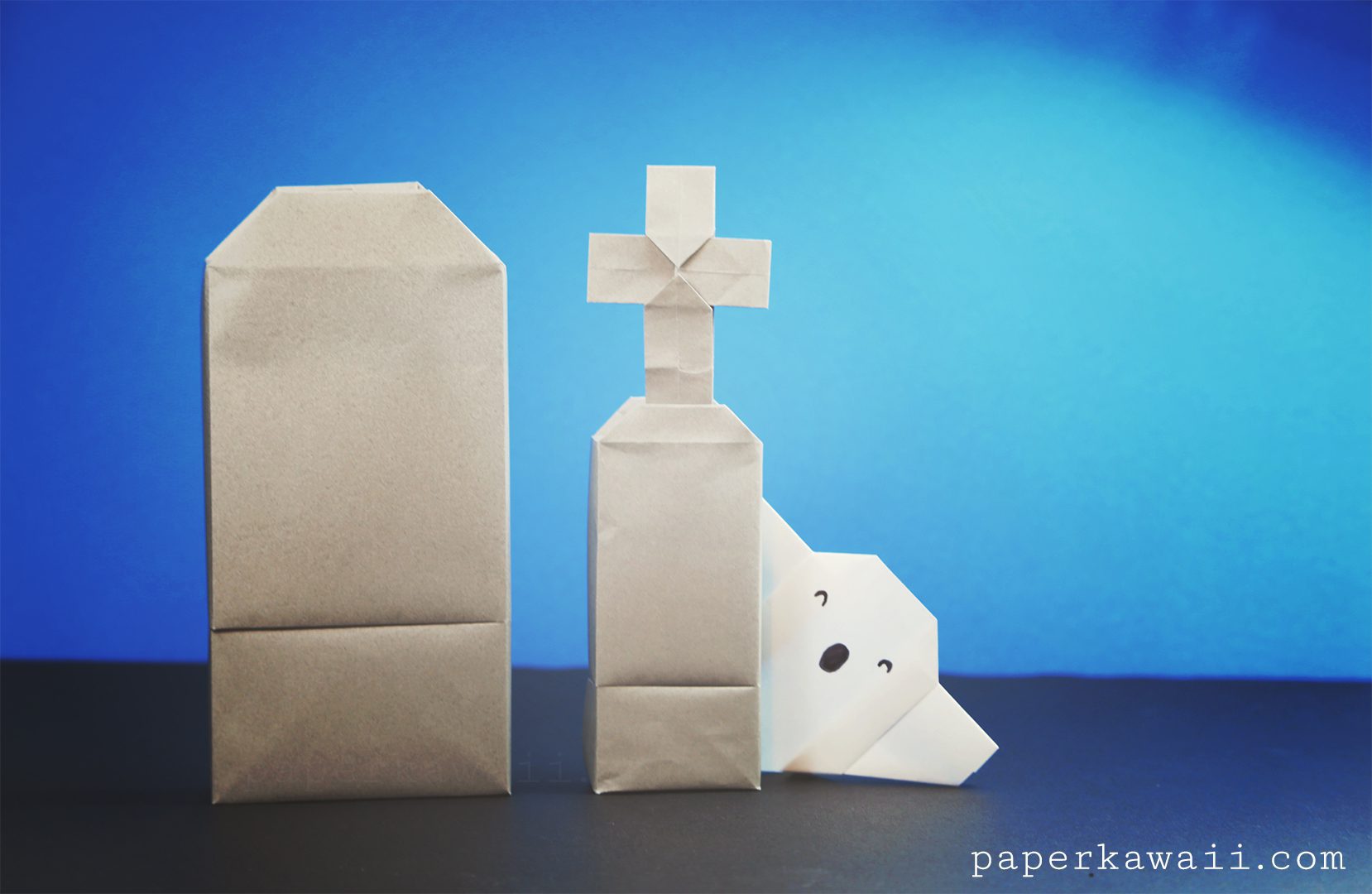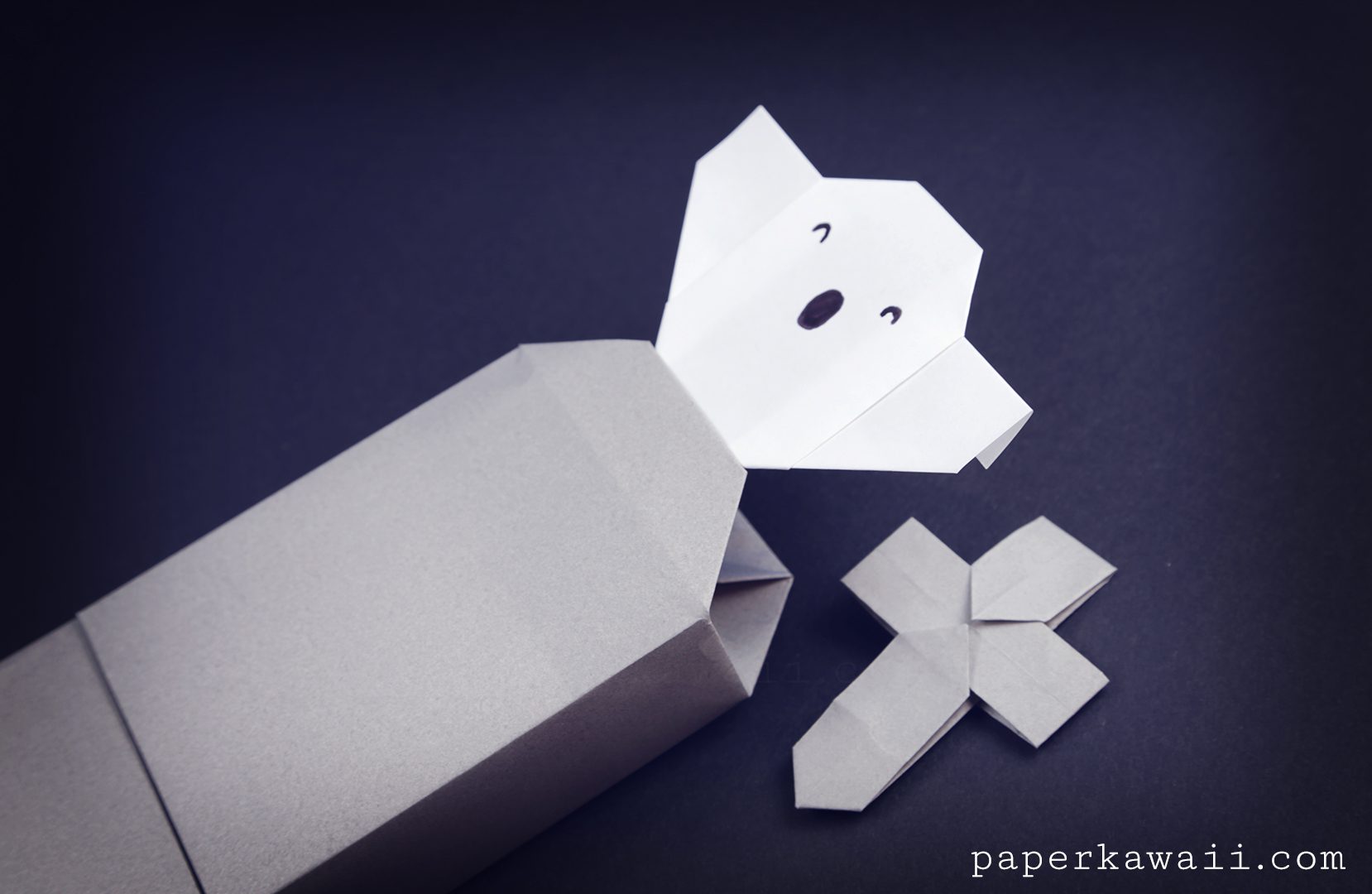 Make a spooky origami tomb stone box for Halloween. This is an intermediate to advanced origami box. Attach a ghost or cross to the top!
The top part of the box also looks like a little house if you don't fold the points down at the end. So you could make some creepy houses too.
You can add an origami ghost or an origami cross inside the top part of the box. The little origami ghosts also fit into the top of the Grave Stone Box.
You will need:
▸ 2 sheets of square paper – size used: 25 x 25 cm
▸ Ruler + Pencil
Final size: 7.5 x 17.5 x 3.3 cm