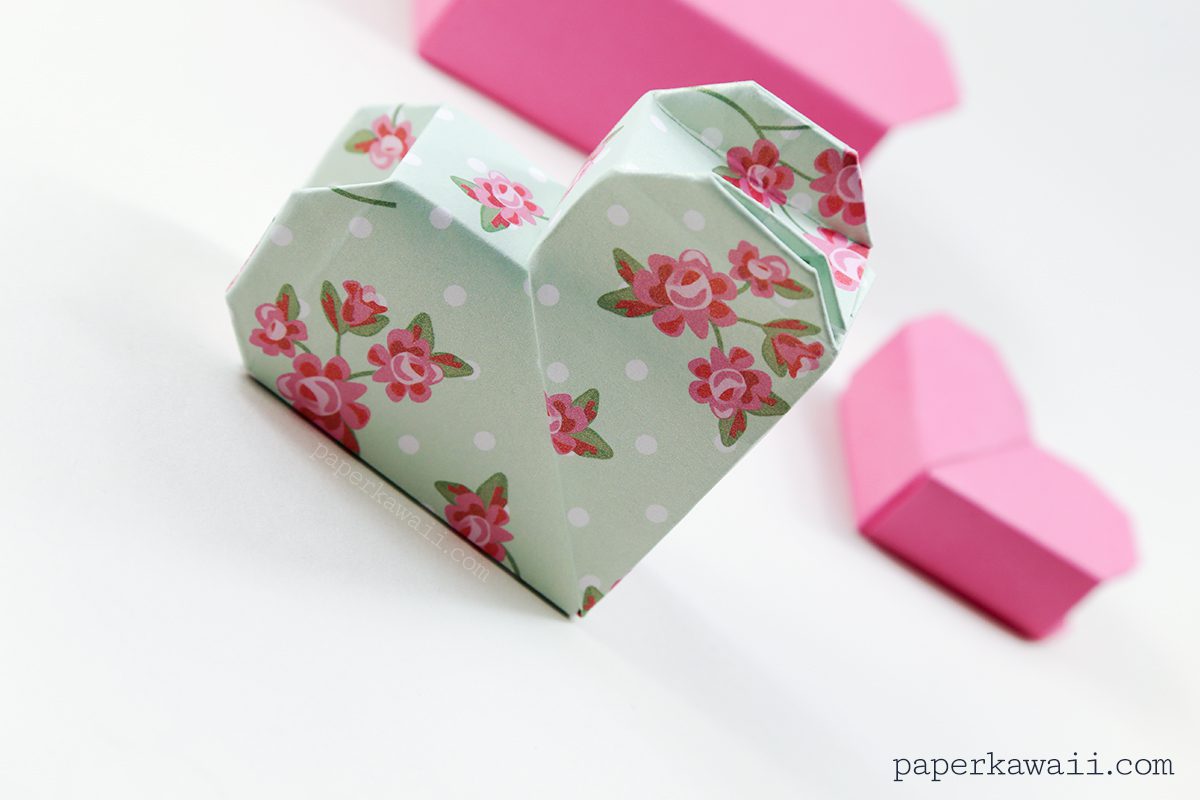 Learn how to make a pretty origami heart box. This origami box has a concealed lid, it would make the perfect gift box at Valentines or birthdays for a loved one.
Please follow the video instructions below. This model works best with thicker paper, but will still work nicely with regular weight paper.
Level: ★★★☆☆
Designer: Akiko Yamanashi has a very similar design.
You will need:
2 sheets of square paper.
Ruler + Pencil.
I am using 21 x 21 thin paper.
The small pink box was made with 10.5 x 10.5 cm and the first markings were 1.5 cm.
The medium sized one with mint and pink pattern was made from 15 x 15 cm and the first marks were at 2.5 cm.