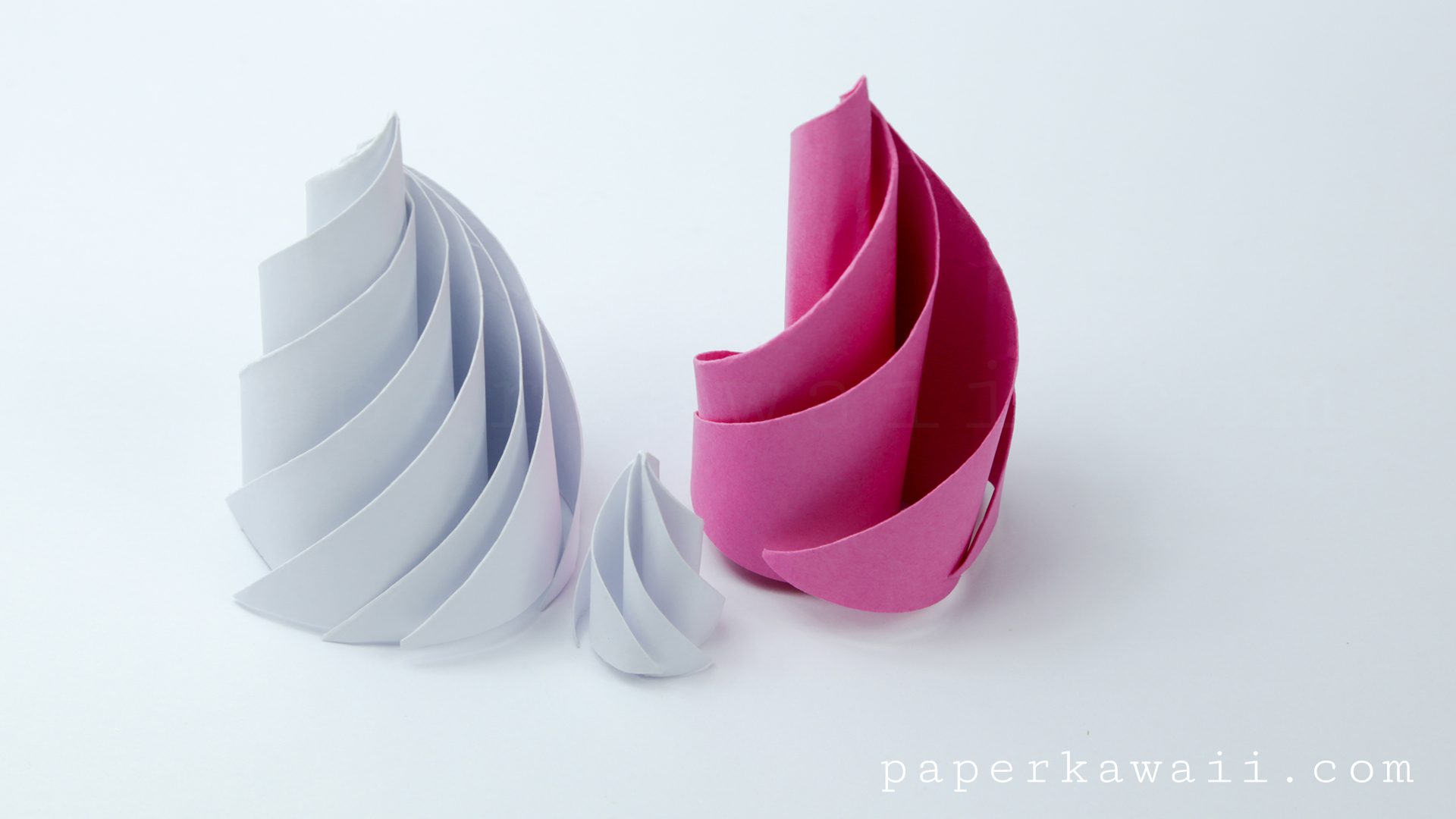 Learn how to make a cute little origami icing swirl or whipped cream to go on your origami cakes and other things. It could also be used on a flat origami ice-cream cone.
This is basically a twisted and curled water bomb base. I made these to decorate the cake slice boxes, but you can us them for anything. I am going to be making an ice-cream cone for these at some point.
Level: ★★☆☆☆
You will need:
1 sheet of square paper – I used 15 x 15 cm.
Use about 5 x 5 cm if you're making this for the cake slice box.
For the fuller cream(white one in the photos), use 2 sheets, and make two, and stick them together, I show it in the video.