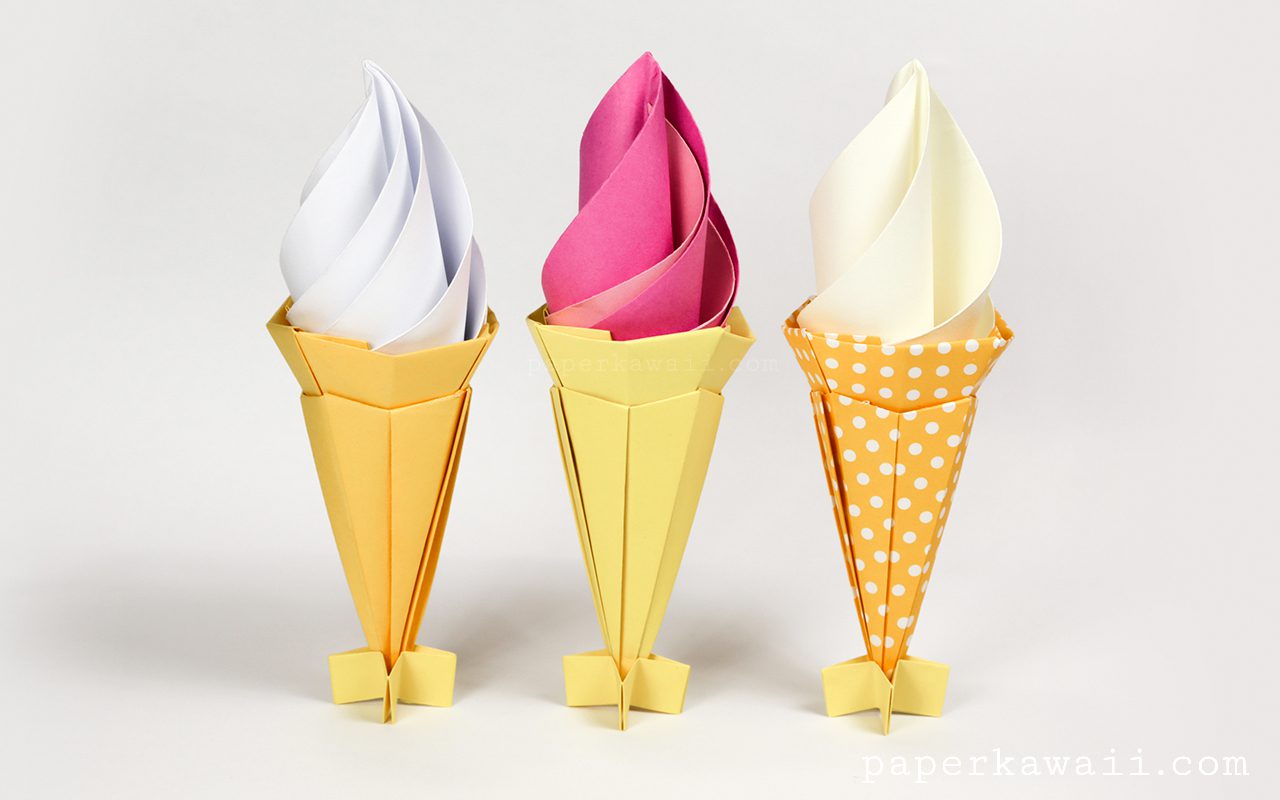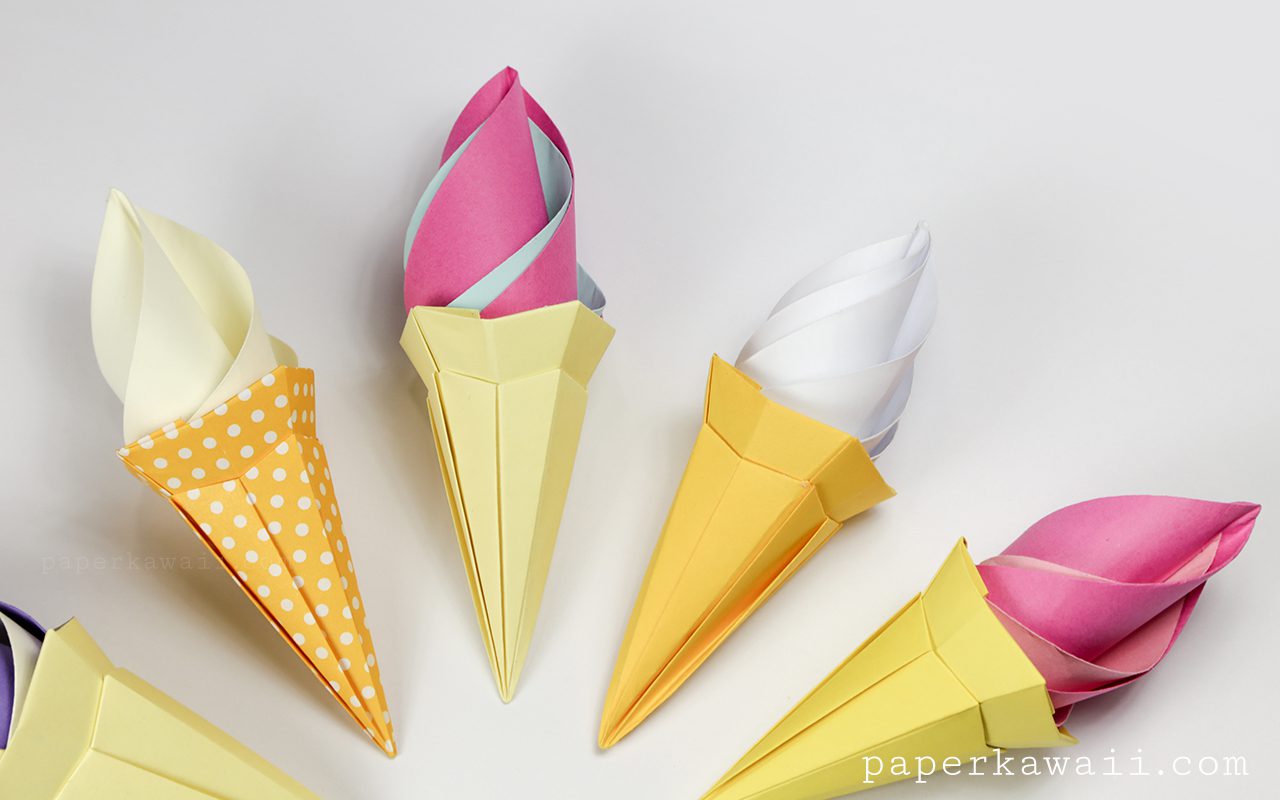 Learn how to make a super cute three dimensional origami ice cream cone with 2 sheets of paper. In this video I will show you how to make it.
This origami ice-cream would make a great decoration at parties or a great centrepiece in the summer. This is a zero fat ice-cream…
So this ice-cream cone is made with 2 sheets of square paper for the cone, and 1 to 2 sheets for the 'cream'.
Design: © Paper Kawaii Copyright Information
Level: ★★★☆☆

DIAGRAM: I diagramed this origami ice-cream, it's available in my shop here.
You will need:
Cone: 2 sheets of square paper.
Ice cream: 1 or 2 sheets same size – my paper is 15 x 15 cm.
chopstick
glue
scissors
Ice-cream will end up being 15 x 5.5 cm when it's finished.
The little stands you can see in the photo are the 'crosses' from the naughts and crosses set, tutorial here (use about 5 x 5 cm).
All of the paper used is standard origami paper, some was crisp Aitoh paper, the rest is soft origami paper from cheap shops.
Related Origami: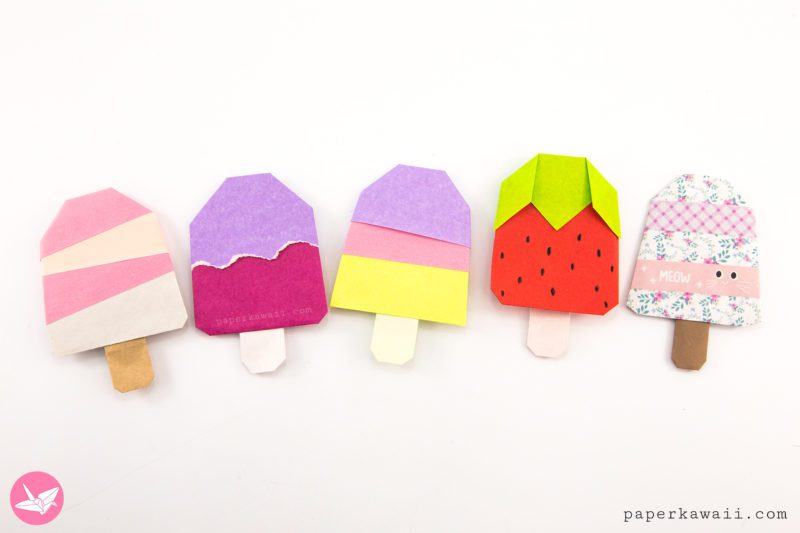 Origami Popsicles
Cute origami popsicle! Perfect for summertime themed craft projects. You can decorate these ice lollies however you like!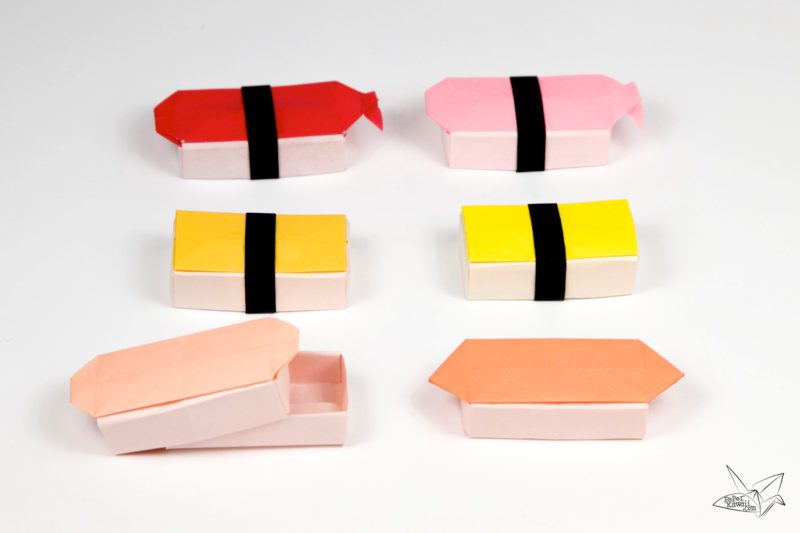 Sushi Boxes
Yummy origami sushi boxes! These little boxes make a great gift box. Or use them just for decoration. You can make egg, shrimp sushi and more!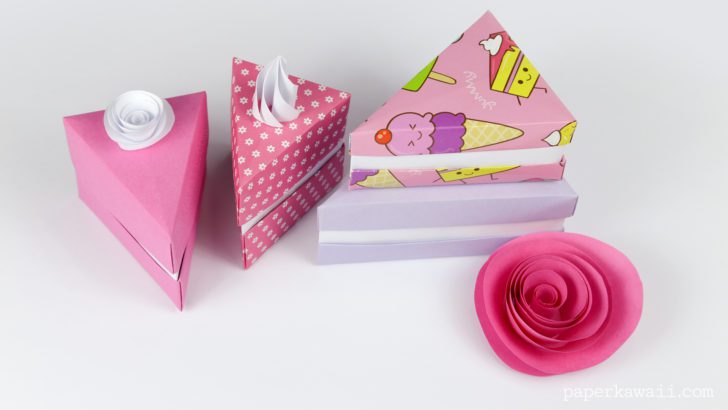 Cake Box
An origami cake slice box. The lid comes off the top – you could put real cake in there, add cute origami or papercraft decorations on top.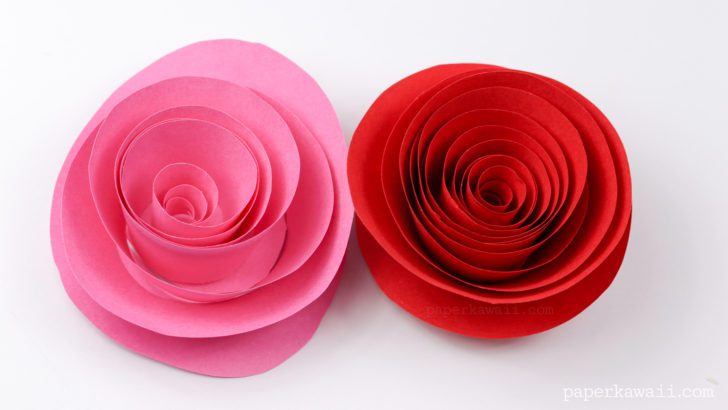 Kirigami Rose
A super easy papercraft rose from one sheet of paper. The result is so pretty, great for decorating cards, cakes and use on DIY hair clips!