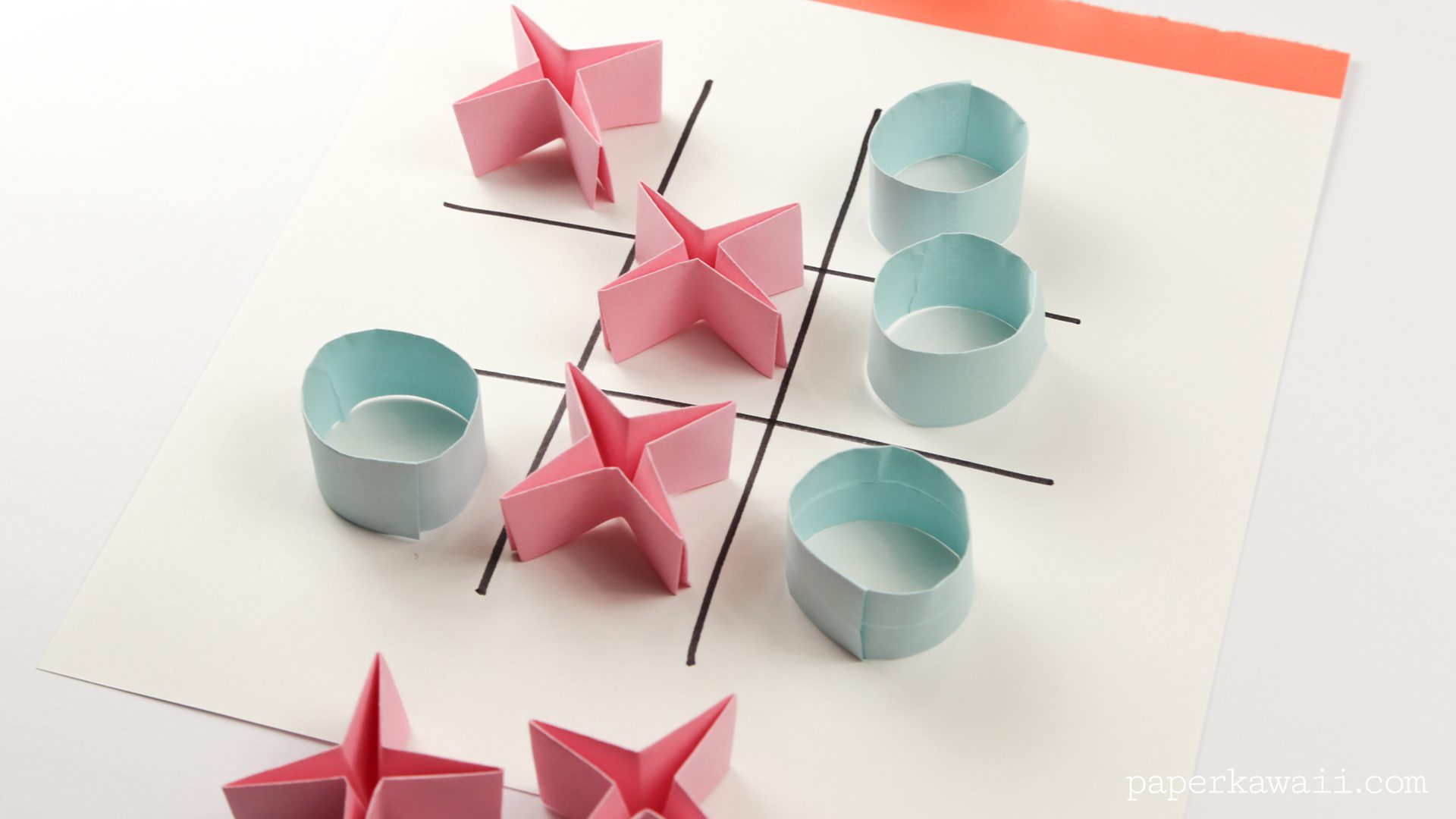 Learn how to make a cute and simple game of origami naughts and crosses. This is a great origami project for kids to make & they can also fit in the origami 9 section divider.
A quick game of naughts and crosses? I think this saves on paper (kind of) if you plan on numerous games, you can avoid using hundreds of sheets of paper if you draw the game each time.
After making the more fancy origami naughts and crosses, I realised that it's a pretty big effort just for a little game, so thought of this.
Make a divider box to keep them safe in, [tutorial here] start with 18 x 18 cm for the divider & 20 x 20 cm for the box & lid.
The X from this is also the stand for the origami ice-cream model – I think using even smaller paper such as 3 x 3 cm. (and also using glue on the underside).
Design: © Paper Kawaii Copyright Information
Level: ★★☆☆☆
You will need:
– 4 sheets of paper (15 x 15 cm). Use 2 sheets of one colour and 2 sheets of a different colour.
– Scissors or a cutting tool
– Optional: Glue
The first colour paper is going to be cut into five 7.5 x 7.5 cm squares so if you have them use them instead. The other colour is going to be cut into 15 x 3.75 cm strips.
A Photo Tutorial is available on the Origami Photo Tutorials page.