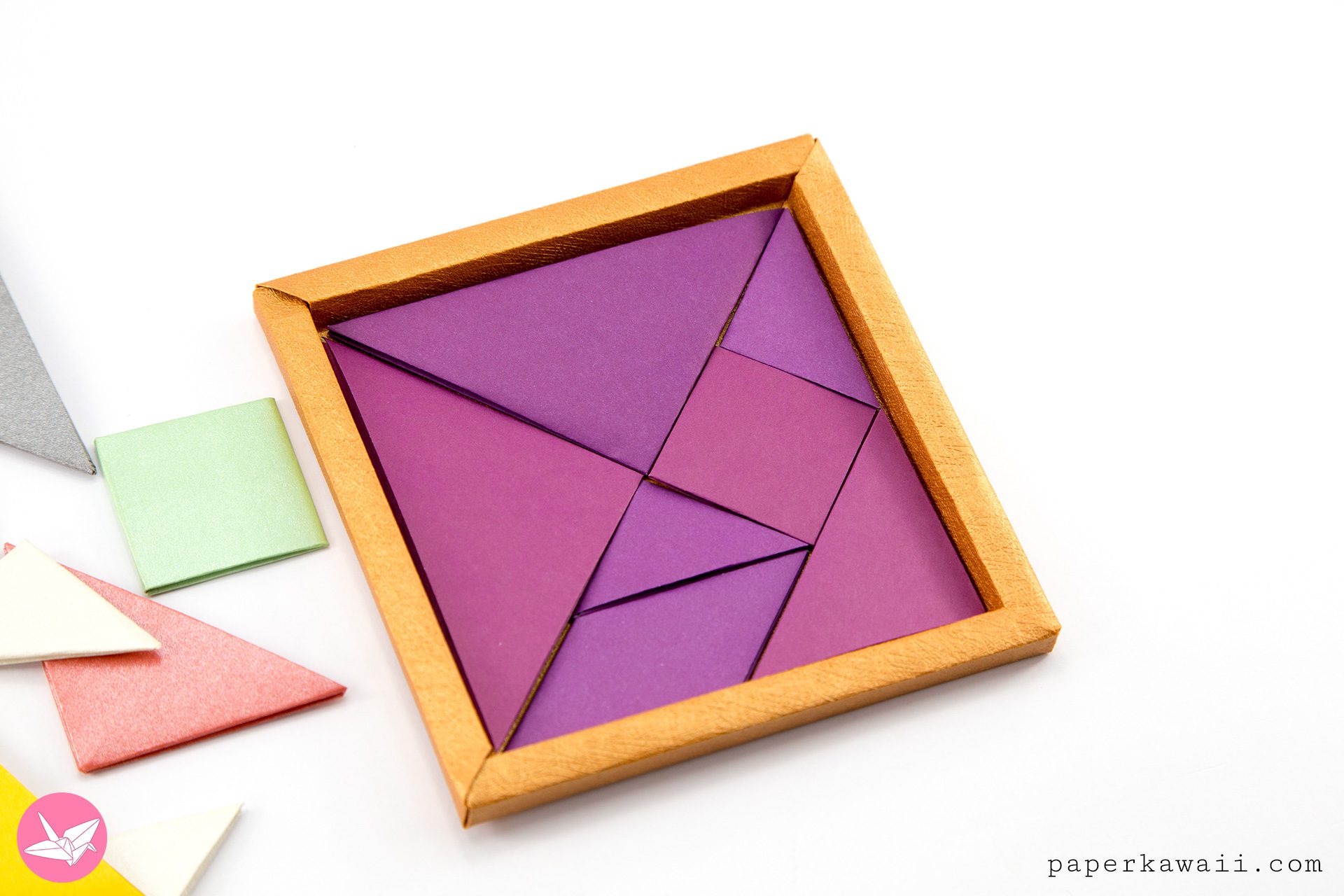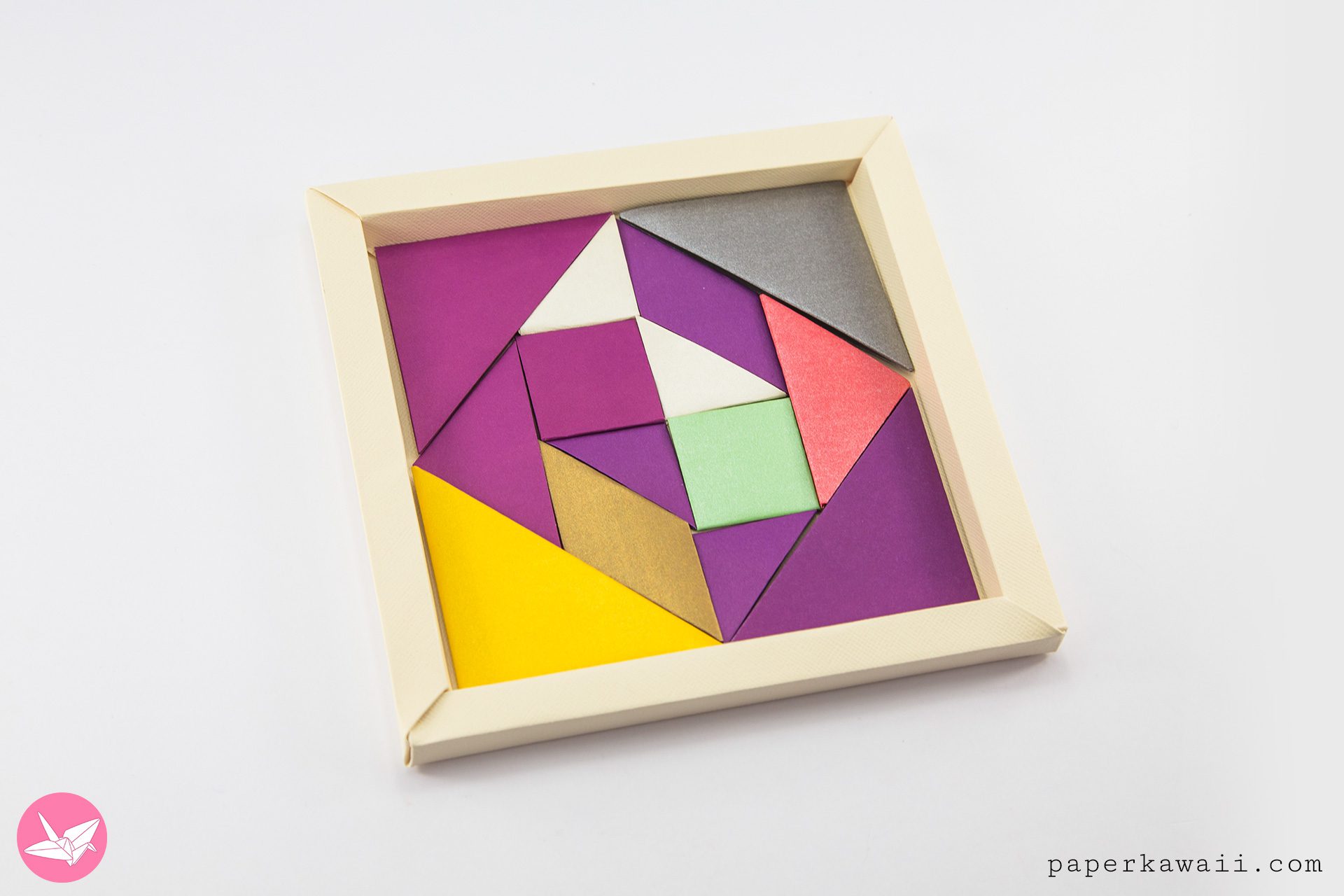 This tutorial will teach you how to make a fun origami tangram puzzle. This easy to make puzzle is a clever gift for young kids and adults who enjoy geometric shapes. Easily make it from some square sheets of paper. Design by Francis Ow.
I've always had a tangram puzzle around somewhere, I think they make great gifts for parents as it's a little distraction for kids. What I also discovered is two sets of tangrams can be re-arranged into a larger square (photo above) in many different ways. If you used one different colour for each tile, it would be very pretty, maybe even like an artwork.
Sadly Francis Ow passed away at the end of June. He kindly gave me permission to create tutorials for his tangrams. Francis made several origami tangram puzzle sets, the one in this tutorial is his "Tangram 2" design, which is the same as the tangram set I have at home made from wood. You can view all of the tangram designs on his website.
Origami Tangram Puzzle
Design: © Francis Ow (permission granted) Copyright Information
Level: ★★☆☆☆
Timestamps: Large triangles (& small triangles) – 1:59 | Parallelogram – 4:31 | Square – 8:18 | Medium triangle – 10:14
You will need:
▸ 4 sheets of square paper
▸ Scissors (to trim at the start)
To pre trim paper:
▸ 2 sheets square (15 x 15 cm)
▸ 3 sheets of half square (15 x 7.5 cm)
▸ 2 sheets of square paper (quarter – 7.5 x 7.5 cm)
Paper size example: 15 x 15 cm
Final model size: 10.4 x 10.4 cm (sorry it's wrong at the start of the video).
The origami photo frame box tutorial can be found here. To make the frame you'll need paper 2 times the size of the final tangram. So if your tangram is 10.4 x 10.4 cm, you'll need 21 x 21 cm for the frame box. And also remember 1 cm for the frame measurement.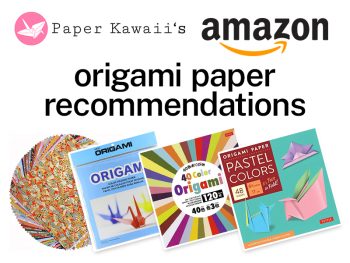 You can check out my personal favourite origami papers, paper craft tools and more on my Amazon.com store.