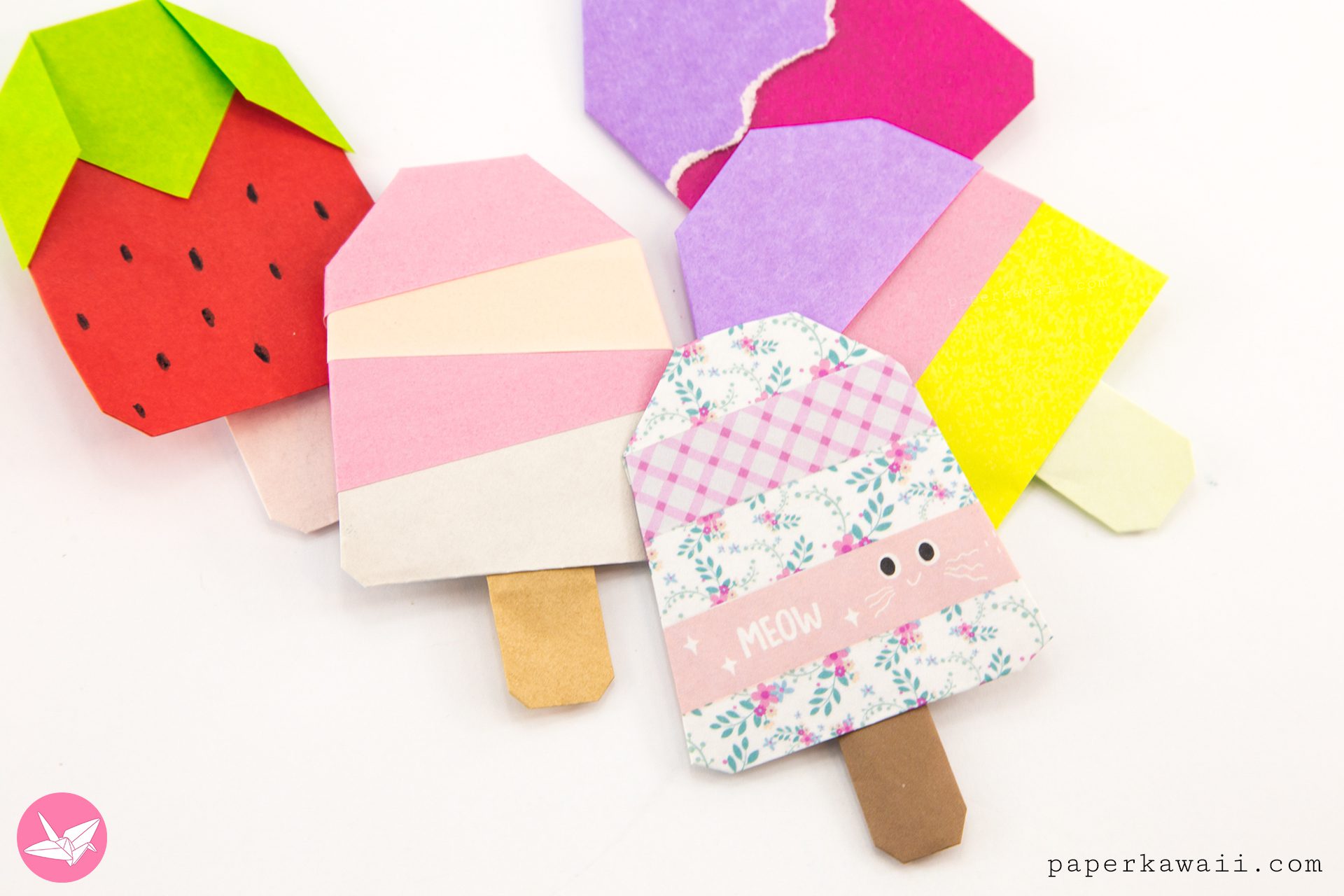 Cute origami popsicle tutorial. Perfect for summertime themed craft projects. You can decorate these ice lollies however you like. They are made with 1 or more sheets of square paper, no glue required.
Origami icy poles – what most people in Australia call them, also known as "Paddlepops". I asked people on instagram what they are called where they are from, so far I have been informed that they go by Ice Sticks, Paletas de Hielo, Morozhenoye, Water-ijsjes and Eis am Stiel.
If you are lucky enough to find origami paper with brown on one side and a colour on the other side that would be perfect, otherwise, use brown coloured origami paper with white on the back. You can decorate them however you like.
You may notice a tree emerge at one point, that's because this origami model was originally supposed to be a tree. I saw that it looked like a popsicle, and the tree was forgotten. There are plenty of items this origami model could be: a corn dog or chicken drumstick, a bottle, a bat or tennis racket.
Origami Popsicle Tutorial
Design: © Paper Kawaii Copyright Information
Level: ★★☆☆☆
You will need:
▸ 1 sheet of square paper (+ paper to decorate).
Paper size example: 15 x 15 cm (7.5 x 7.5 sheets used to decorate)
Final model size: 9.5 x 6.5 cm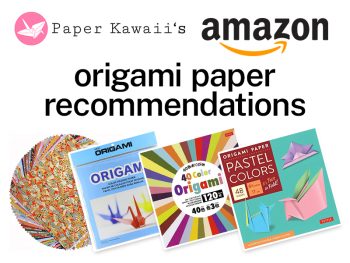 You can check out my personal favourite origami papers, paper craft tools and more on my Amazon.com store.