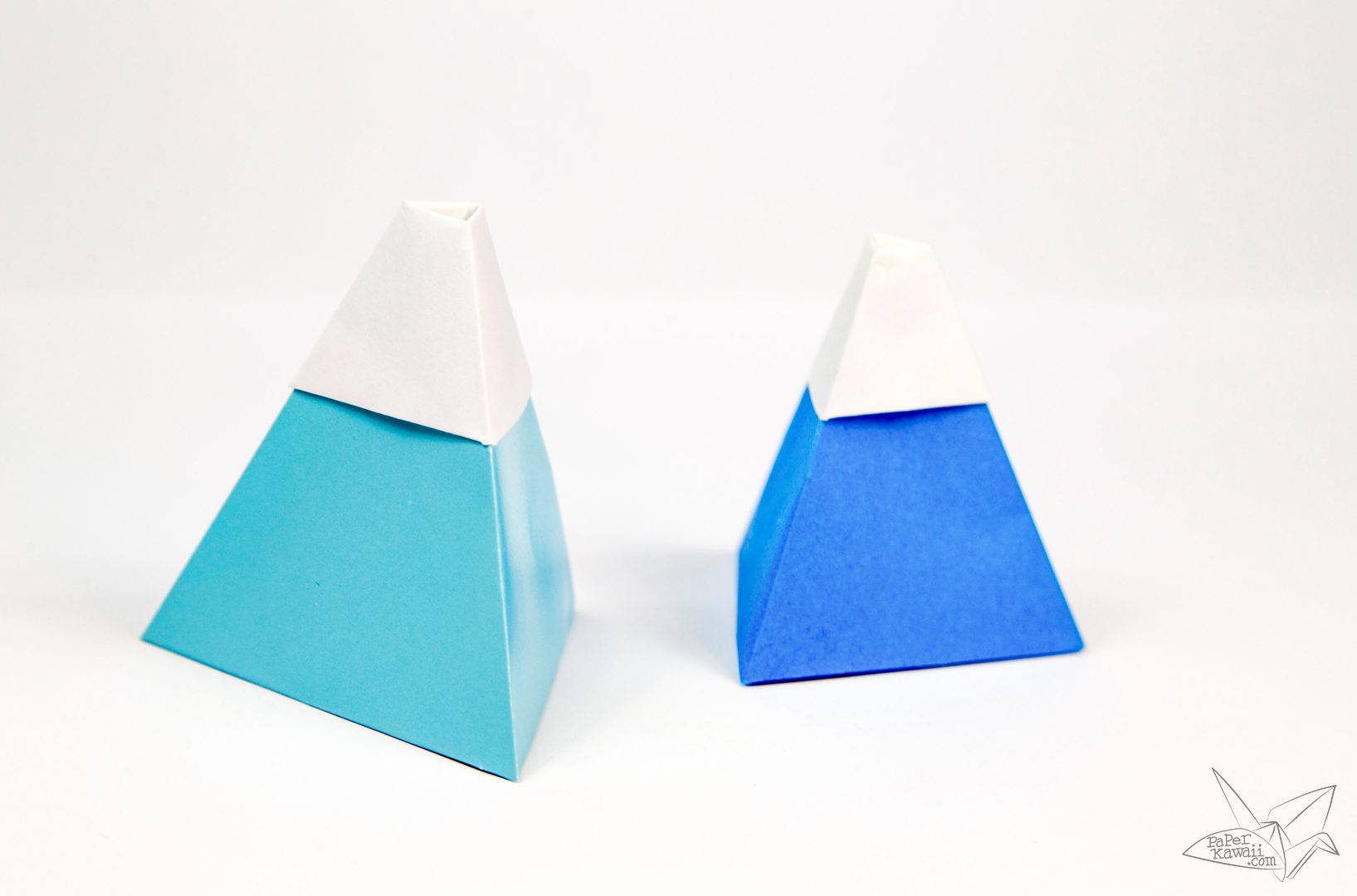 Learn how to make an Origami Mount Fuji. Or just any mountain really. This is made from 2 sheets of square paper.
So this is the last pyramid shaped thing I'll post for a while. When you make an origami model, there's no way you can just make one thing with the method, got to think what else can you do with it.
There's really not much point to this origami mountain. I just thought it looked cute and fun.
Design: © Paper Kawaii Copyright Information
Level: ★★★☆☆
You will need:
▸ 2 sheets of square paper. Mountain: 15 x 15 cm. White Top: 7.5 x 7.5 cm
The smaller sheet is half the size of the larger sheet. You can use 2 of the same sized sheets, use one for the mountain, and then fold the second sheet in to 4 quarters and cut along the creases.
Final model size: 7 x 6 cm