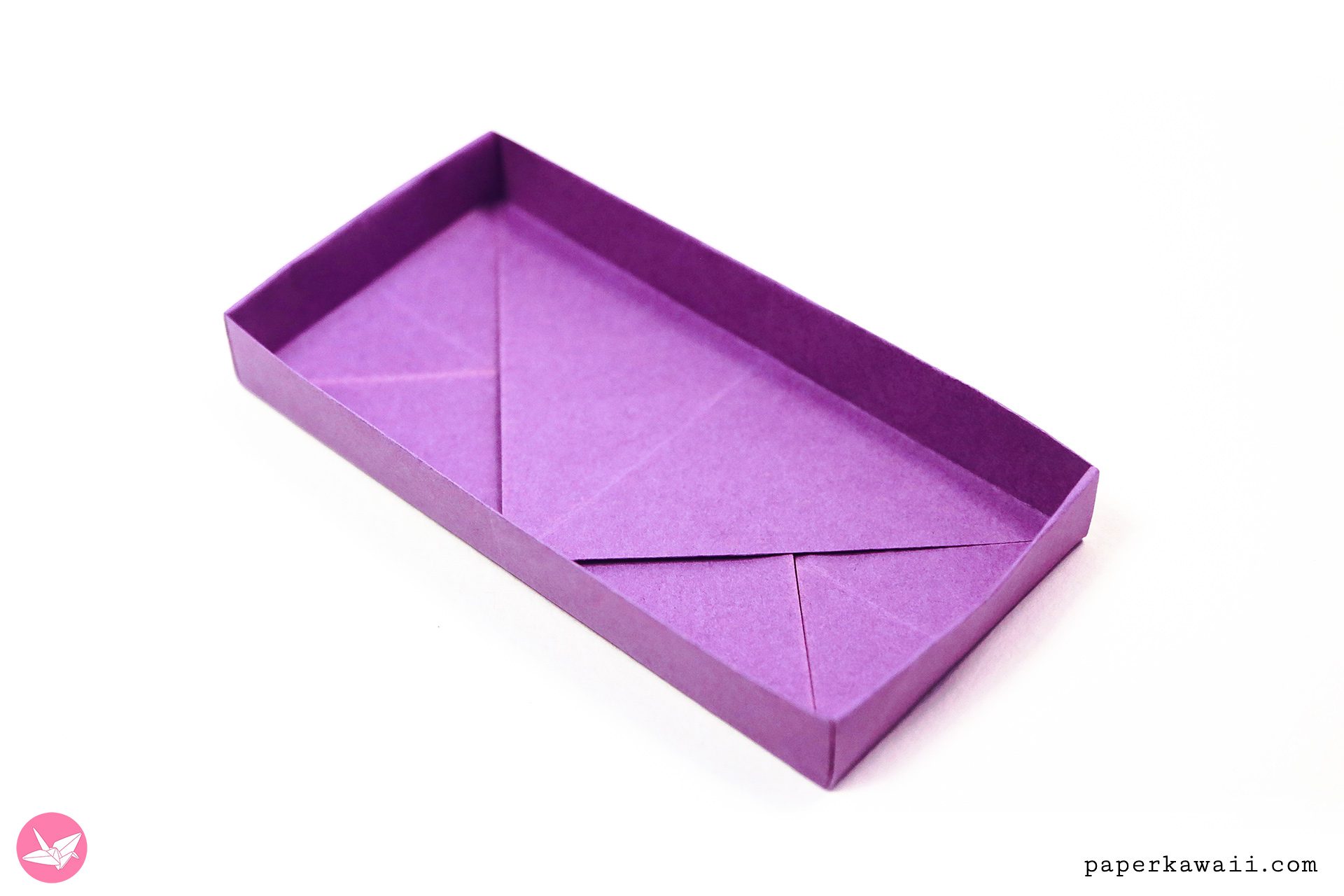 In this tutorial I'll show you how to make a useful rectangular origami box.
This box has a cute envelope/letter effect on the inside of the box! Makes a great gift box, you can customise the size really easily.
Difficulty ★★☆☆☆
You will need:
Start with any size square paper, I used 21 x 21 cm.
For the Lid, when folding at 1:50 fold about 1-2mm less.
A Photo Tutorial is available on the Origami Photo Tutorials page.