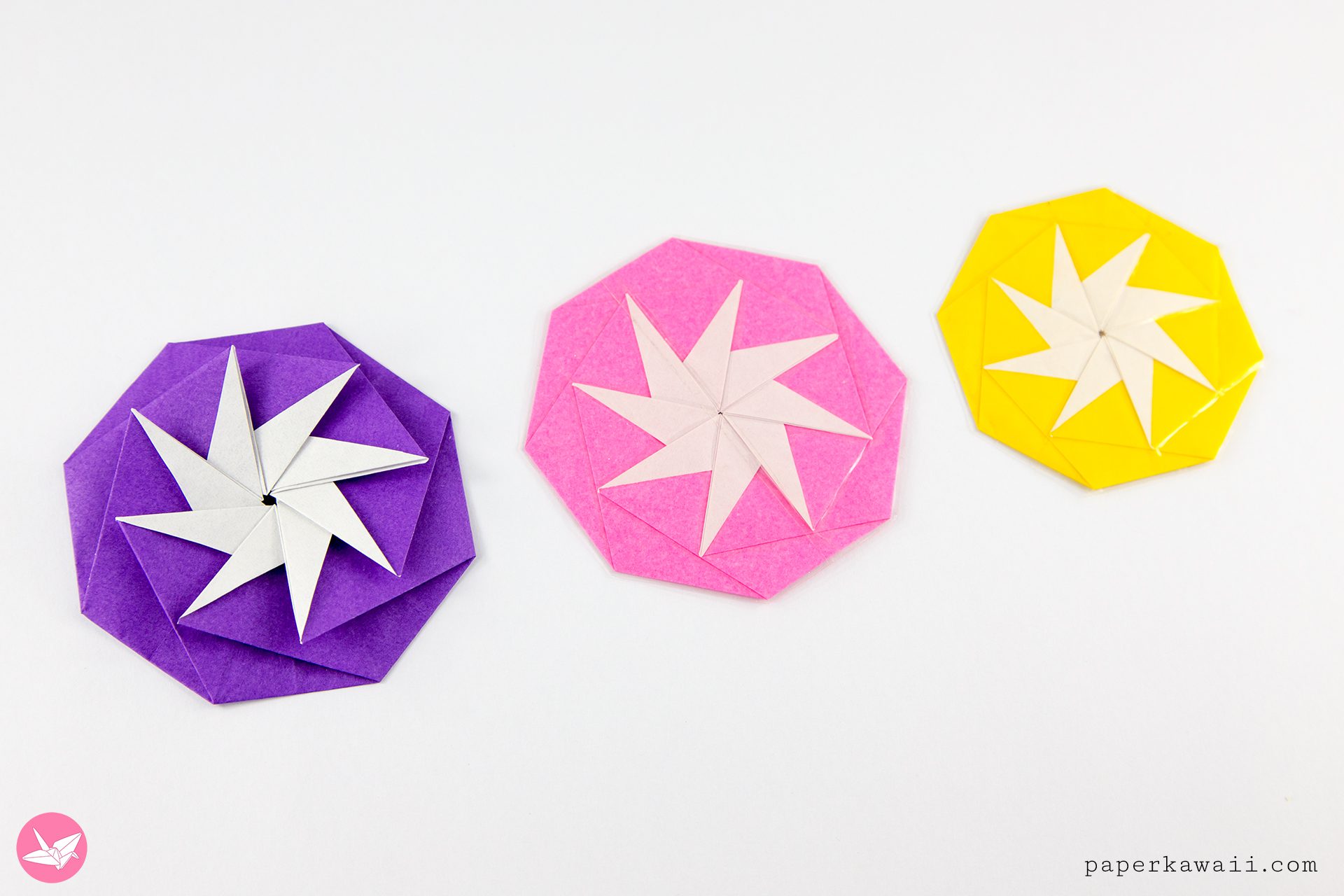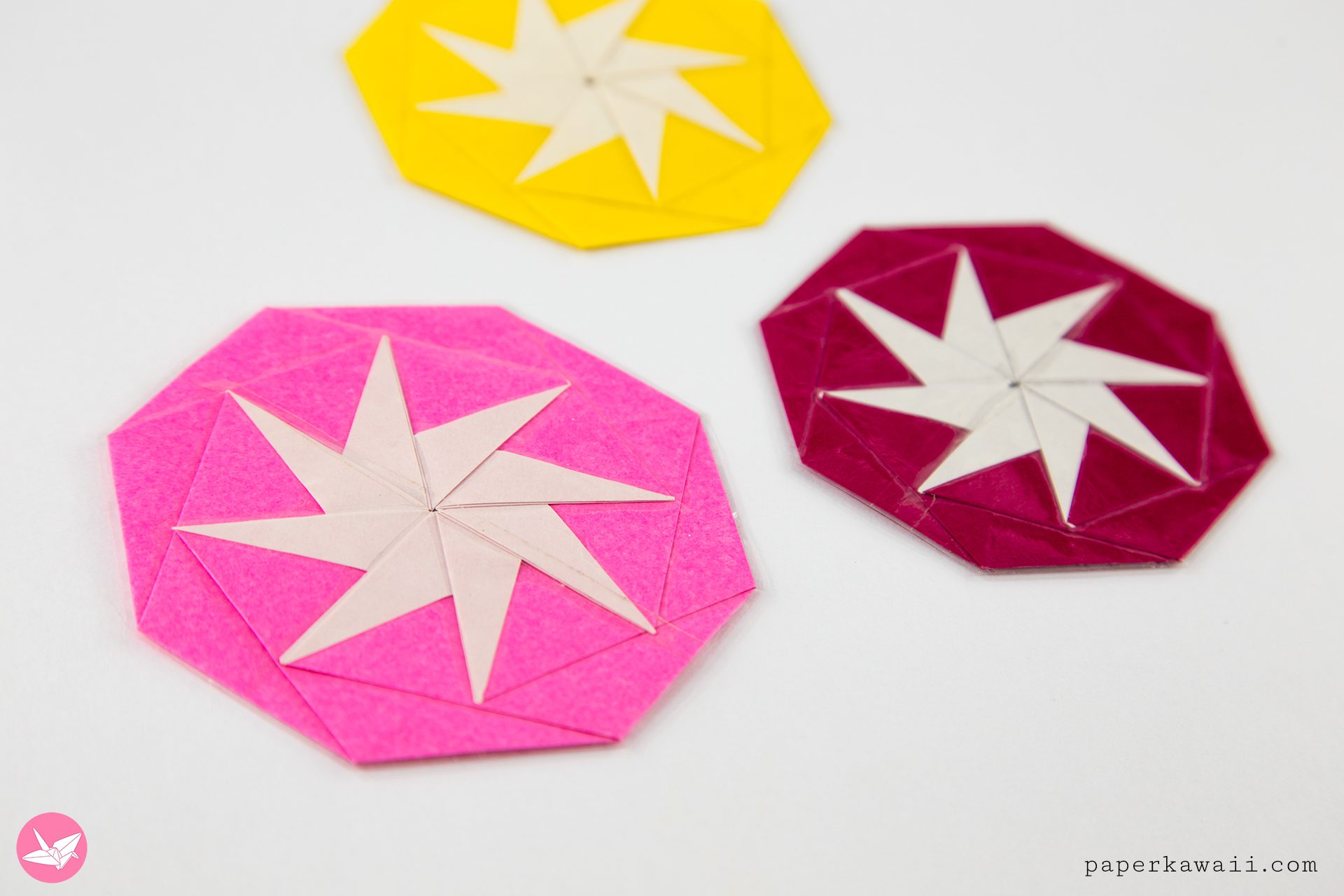 Make a pretty origami octagonal tato with an 8 point star design on the front. These origami star tatos look wonderful as hanging decorations or turn them into useful coasters. These octagonal tatos are very pleasing to make. I decided to cover them in sticky tape, it flattens them and protects them. If I had a laminator or manual lamination sheets I would use those. Lacquering them would only be possible if you used glue to stick all of the flaps down first.
I plan to hang them up. You could even use these as Christmas tree decorations – Actually I decided to use them as coasters instead.
An origami tato is a traditional Japanese origami model that is designed to hold small items like candy, notes, or coins. The tato is typically created by folding a square piece of paper into a compact envelope-like shape with multiple flaps that fold inward to create pockets. The word "tato" is derived from the Japanese word "tatoeru," which means "to fold up" or "to pile up."
The origami tato is known for its functional design, which allows it to be used as a simple container for small objects or as a decorative element in origami displays. Due to its simplicity and versatility, the tato is a popular model among origami enthusiasts of all skill levels. The tato design can be modified and embellished in various ways, and can be made using different paper sizes, types, and colours to suit different occasions and purposes.
Origami Star Tato
Design: Traditional
Level: ★★☆☆☆
You will need:
‣ 1 sheet of square paper.
Paper used: 17.5 x 17.5 cm
Final model size: 8.5 x 8.5cm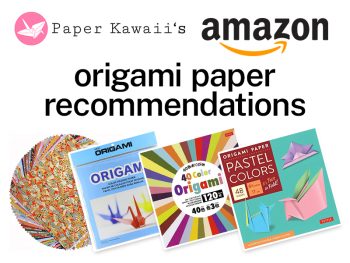 You can check out my personal favourite origami papers, paper craft tools and more on my Amazon.com store.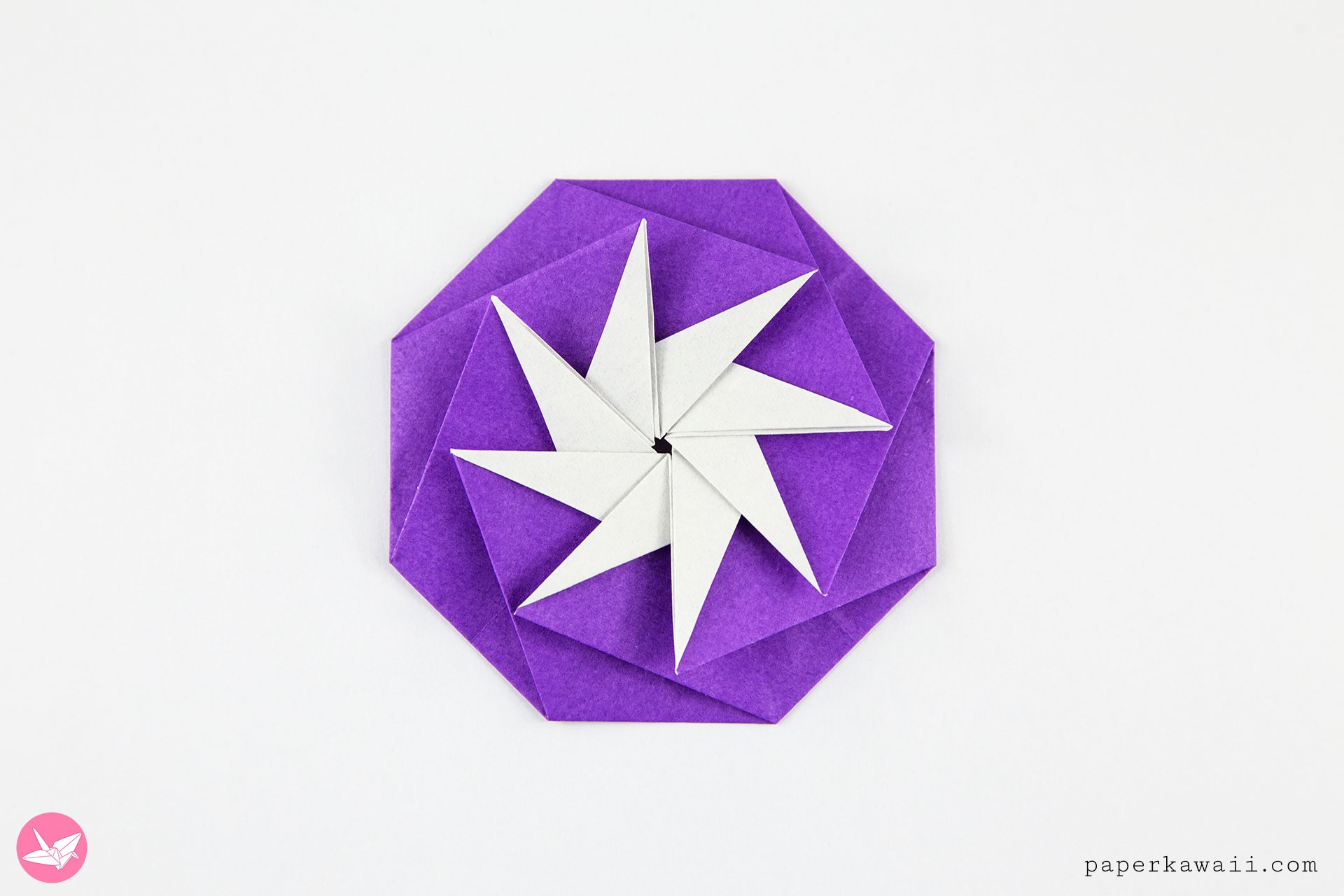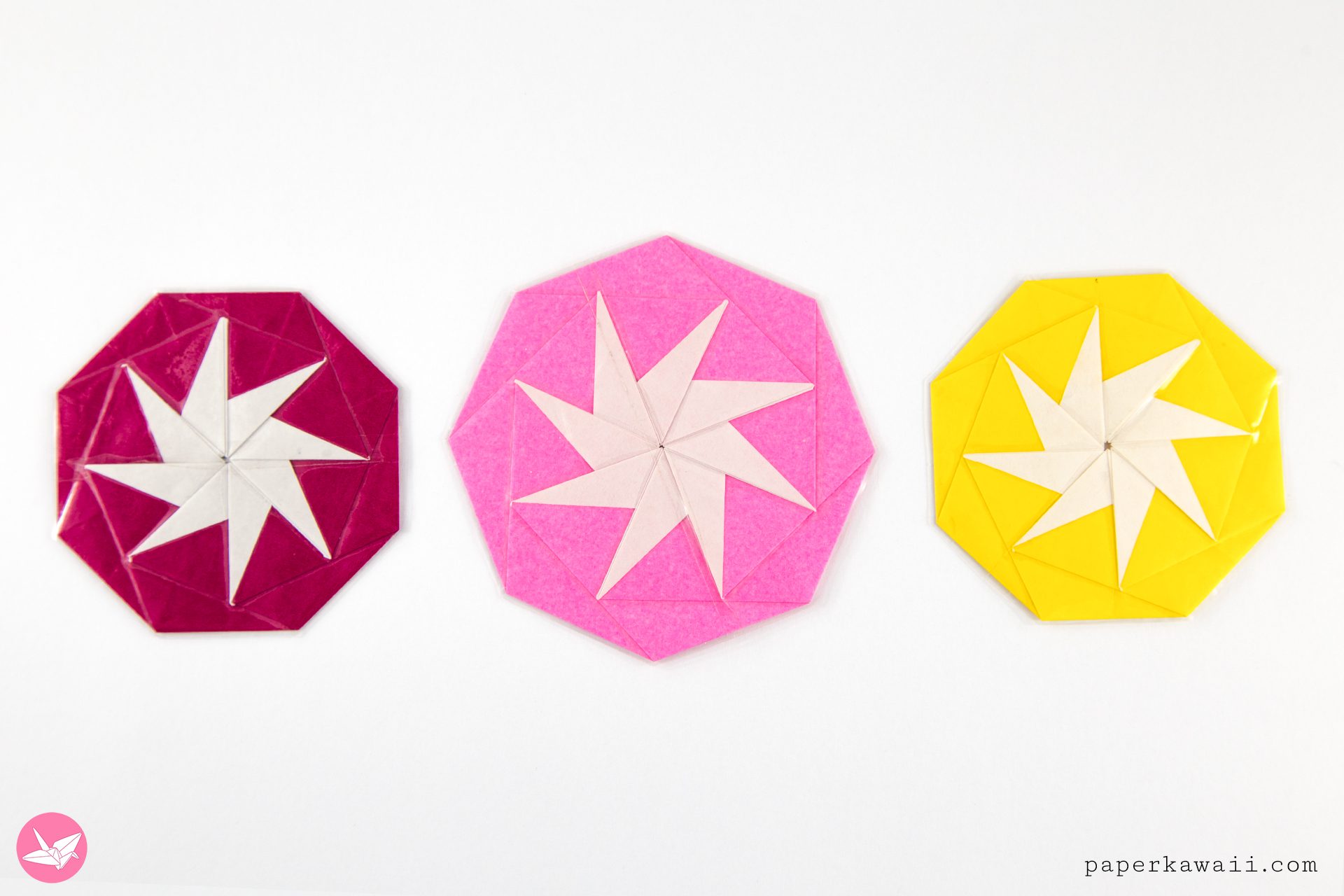 I used some really nice very saturated paper for the smaller origami star tatos. It's from Daiso, available to buy online here.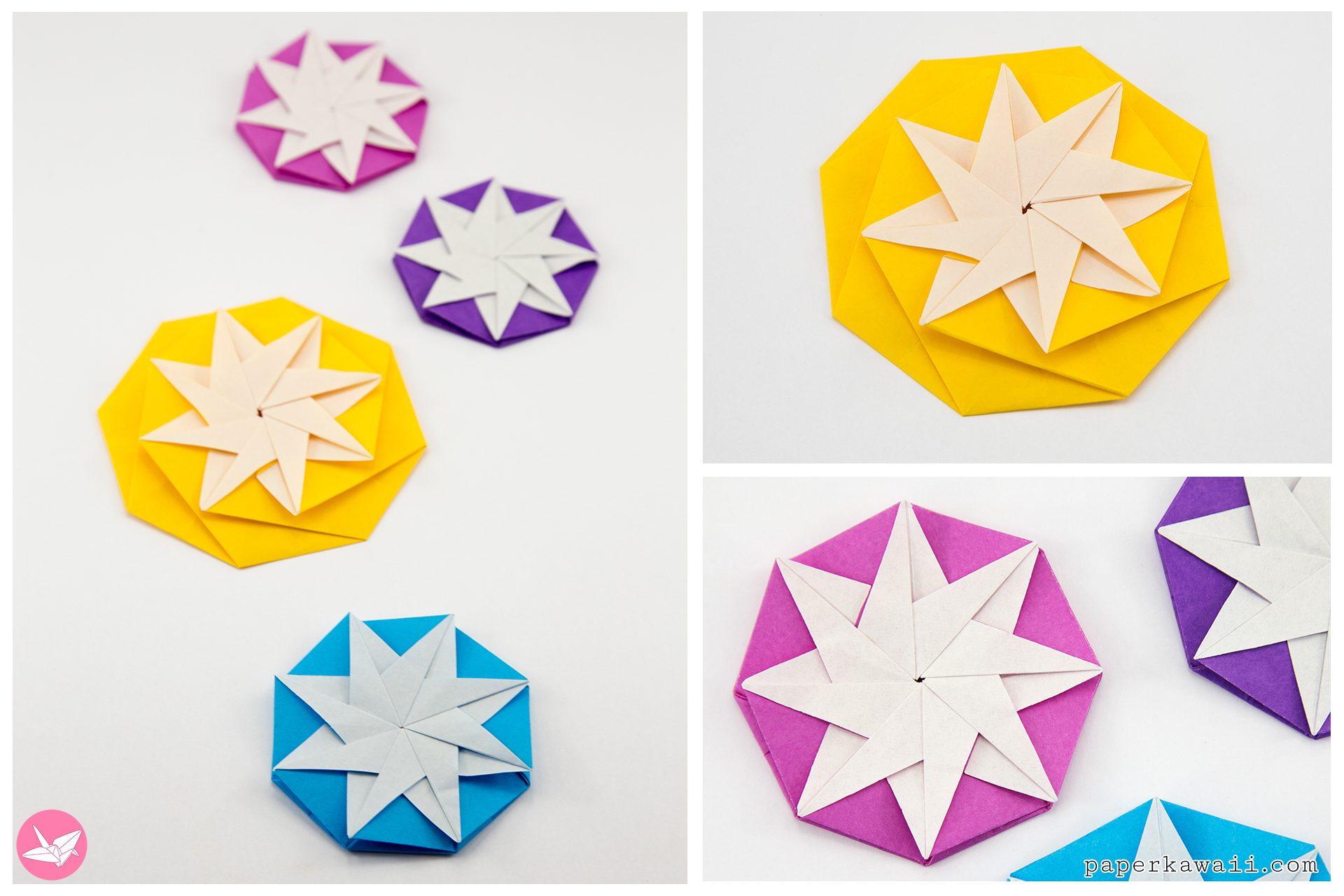 This one is the origami compass star tato, tutorial here.