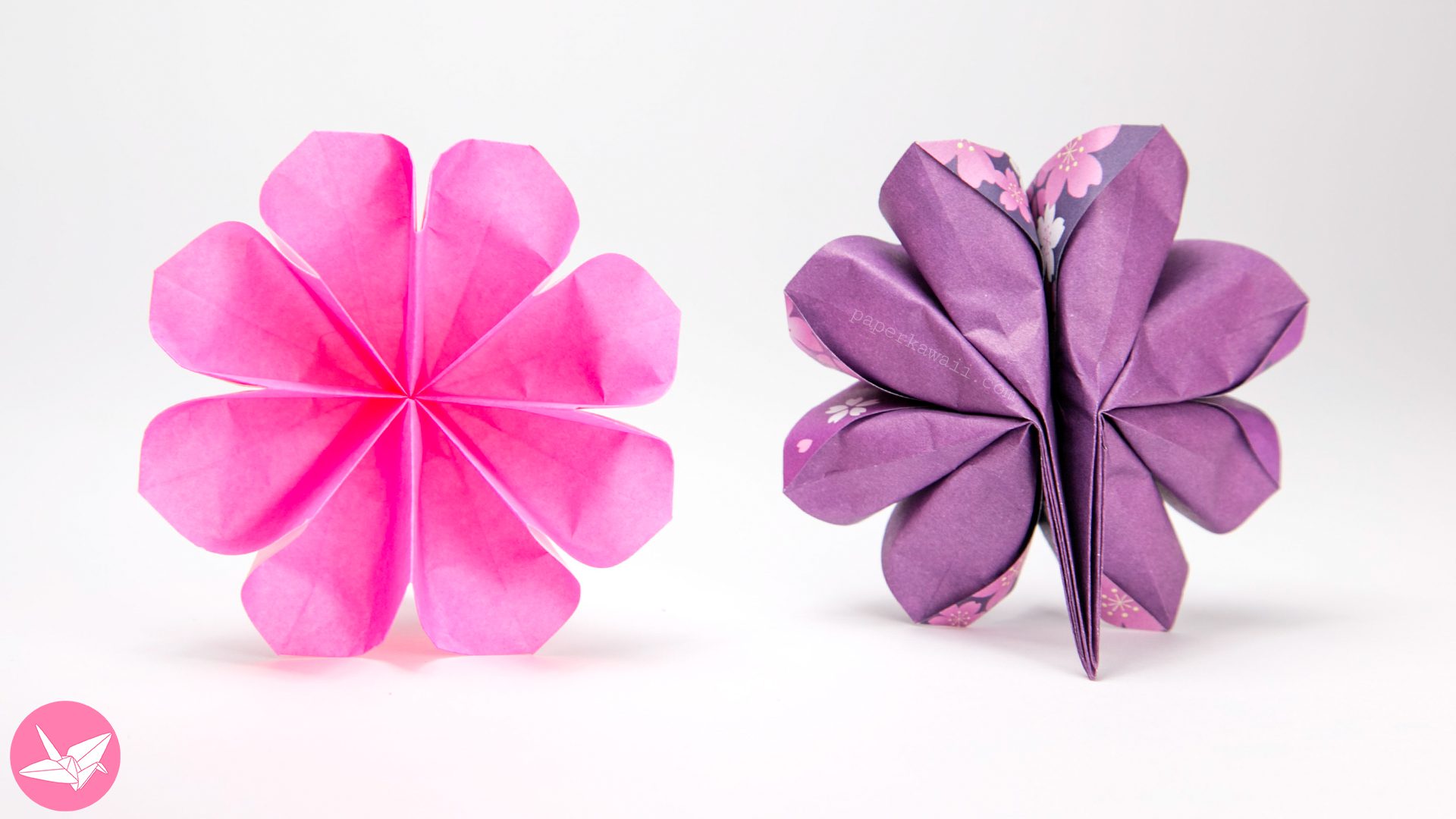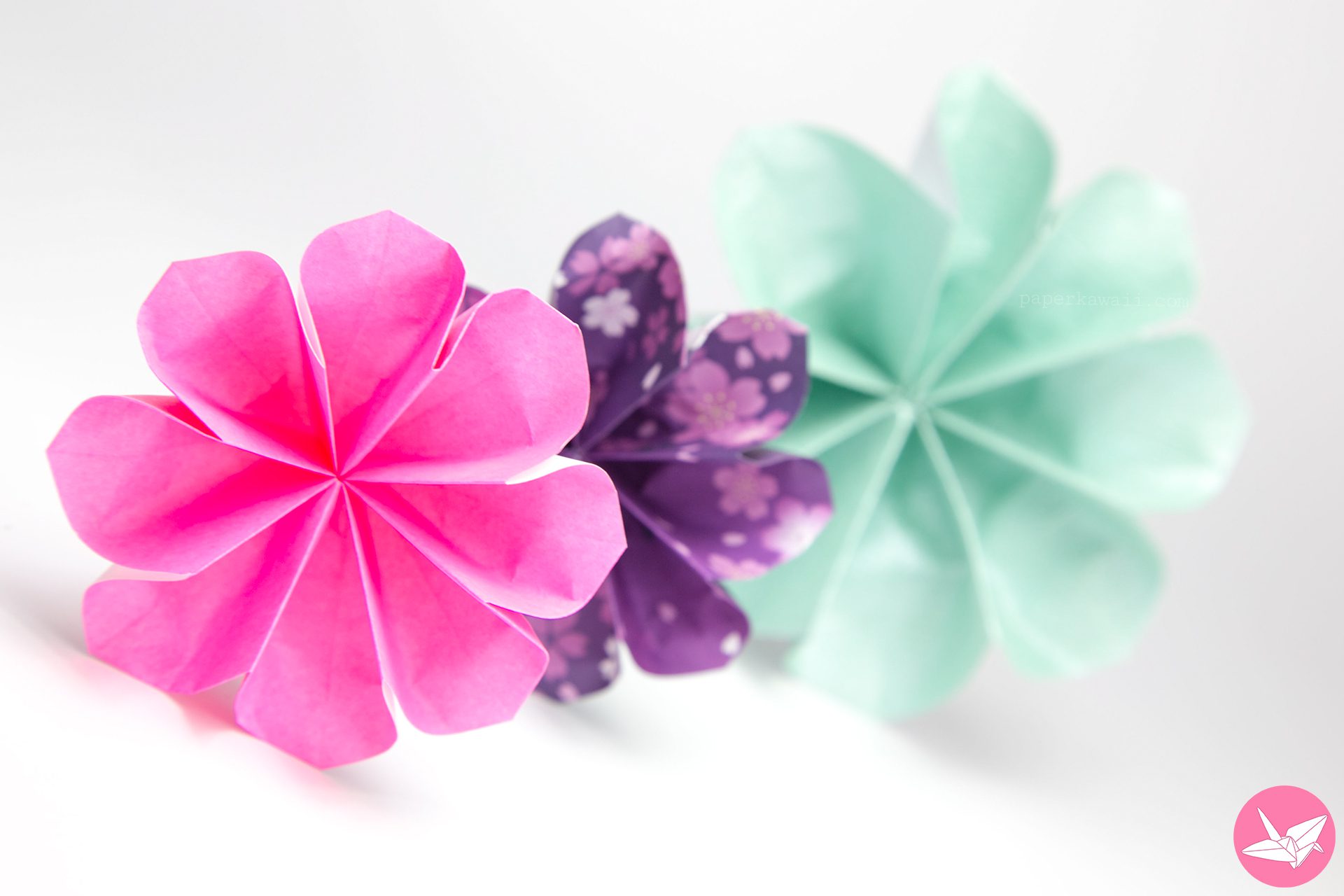 Fold a traditional origami flower with 8 petals using 1 sheet of square paper. This easy origami flower is perfect to make a bouquet of paper flowers. You can also stand this flower up with the stem. The stem is quite short, but you can pop it in a straw or attach it to other types of stems.
I think this is my favourite traditional origami flower, I have a free diagram for this origami flower here (further down the page). I'm not sure what type of flower this is meant to be, maybe it's a daisy, a cosmos or just a general flower. I made a lot of these little flowers and made them as part of an origami flower pot arrangement (tutorial here).
A diagram of this origami flower is available on my Origami Diagrams page (at the bottom).
8 Petal Origami Flower
Design: Traditional
Level: ★★☆☆☆
You will need:
▸ 1 sheet of square paper.
Paper size example: 15 x 15 cm
▸ Useful to have a chopstick.
Final model size: 8 x 8 cm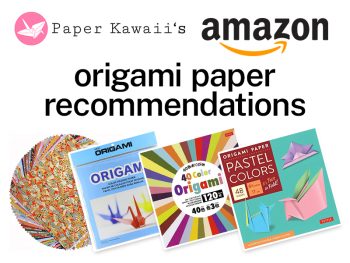 You can check out my personal favourite origami papers, paper craft tools and more on my Amazon.com store.