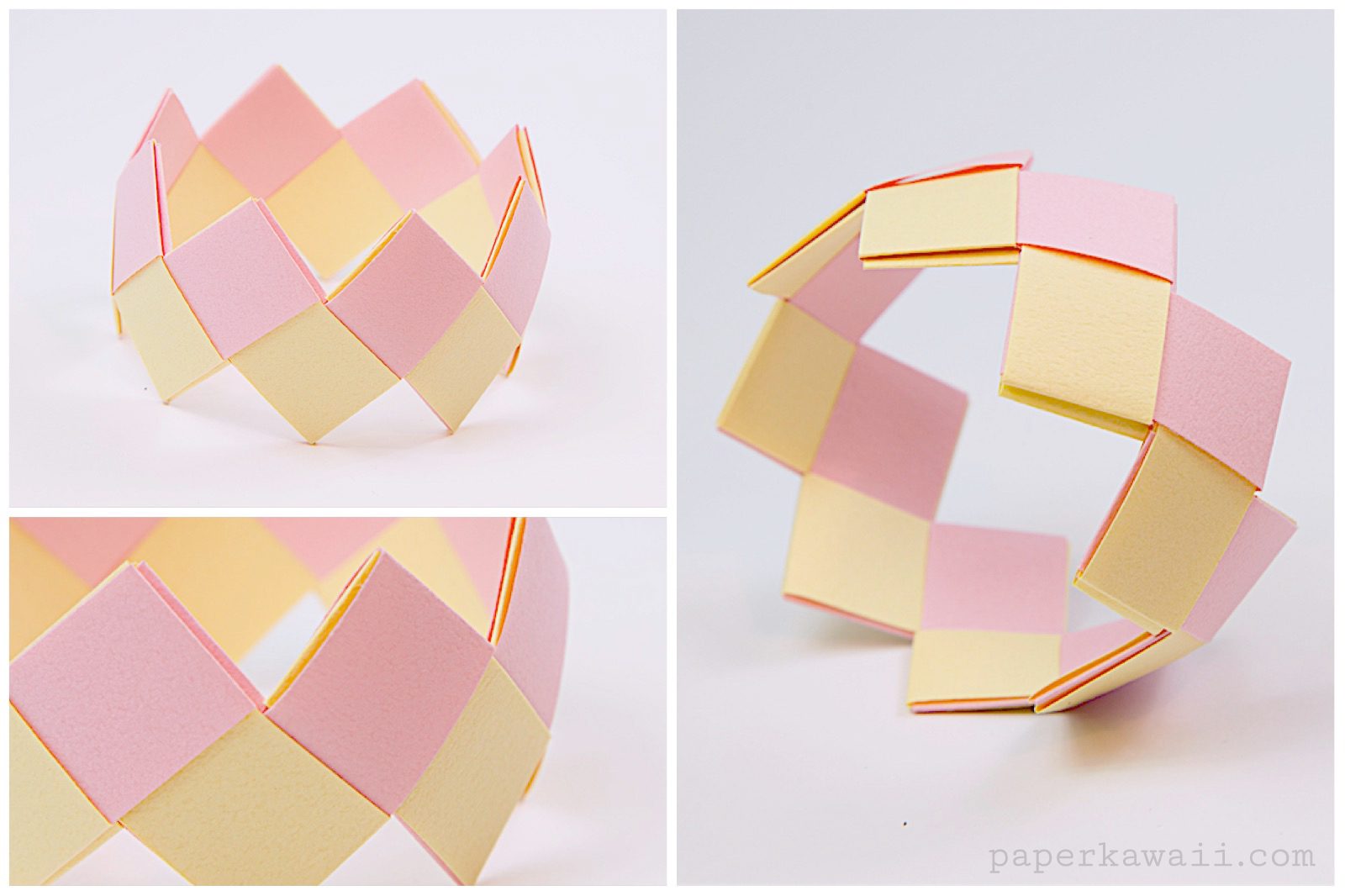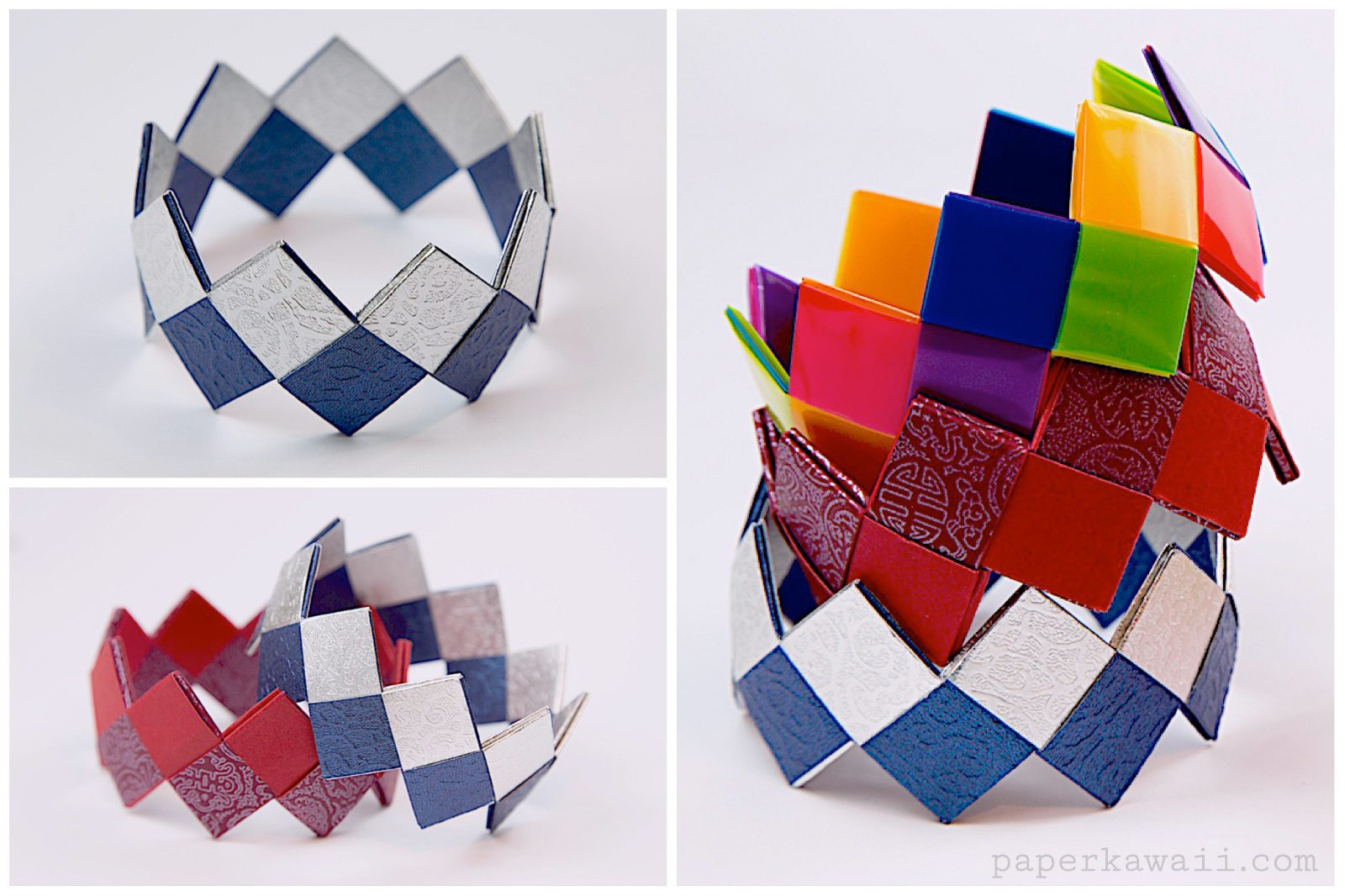 Learn how to make a pretty modular origami bracelet. This easy to make origami bangle makes an awesome gift. Simple & quick.
This easy origami bracelet is so simple, and has a really elegant and quality look to it. It's so easy to make, and simple to customise for any size wrist.
You can also make an origami crown with these. Just use larger sized paper (more sizes below the video). Using metallic gold paper would be awesome, it would make a nice prop for a school play, children's party or just for fun.
So many different types of paper you could use, how about using plastic, or foil, chip packets (the silver side)… I think it works best with thicker paper or thin card.
Design: Traditional
Level: ★★☆☆☆
You will need:
▸ About 18 – 22 strips of 15 x 1.8 cm (start white side up) (paper used in tutorial: TANT pastel)
Final size: 4 x 8 (or more) cm
Other sizes you can use: 10 x 1.2 cm and 20 x 2.4 cm…if you have a different starting size in mind, you can use my paper ratio calculator to work out what dimensions you need.