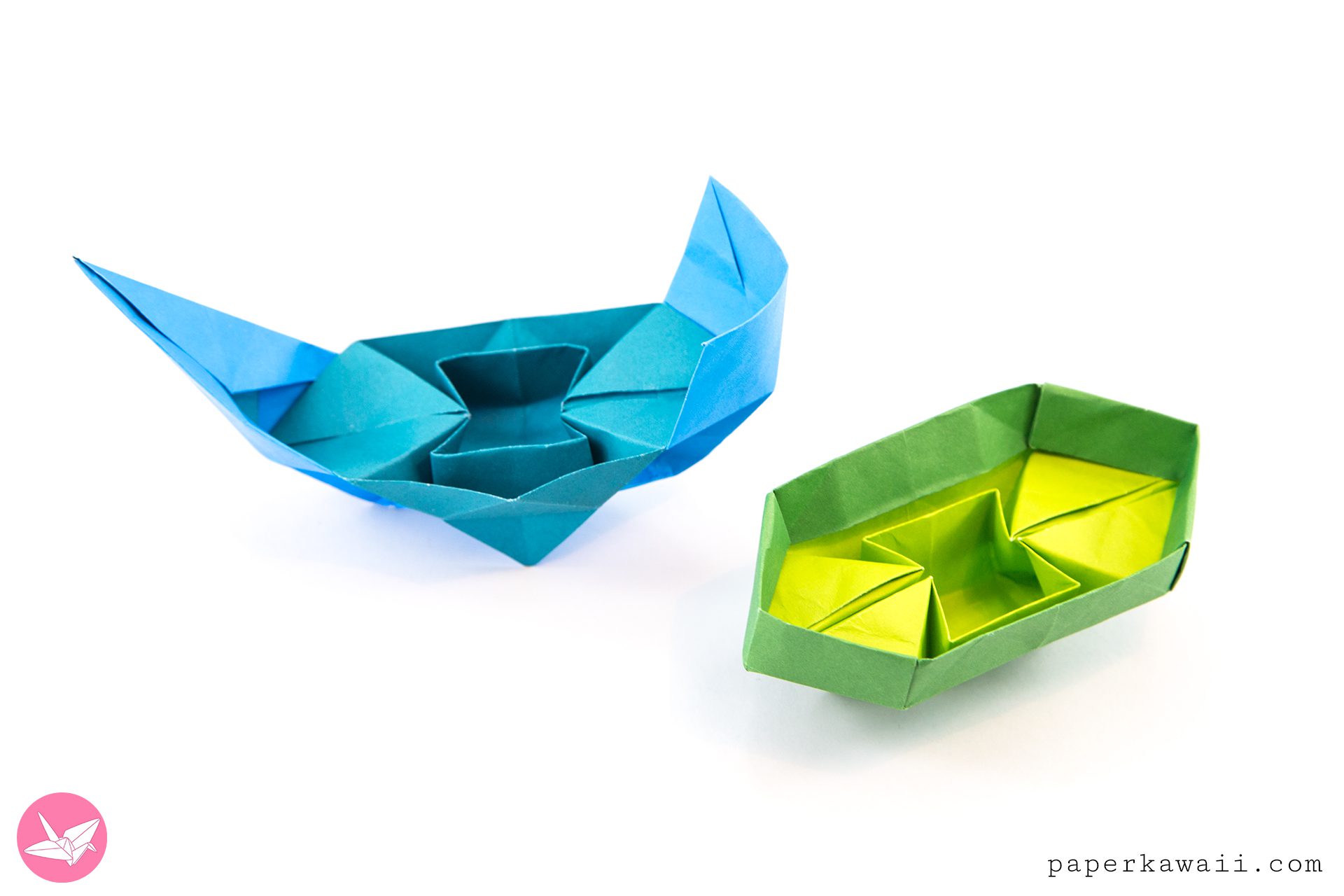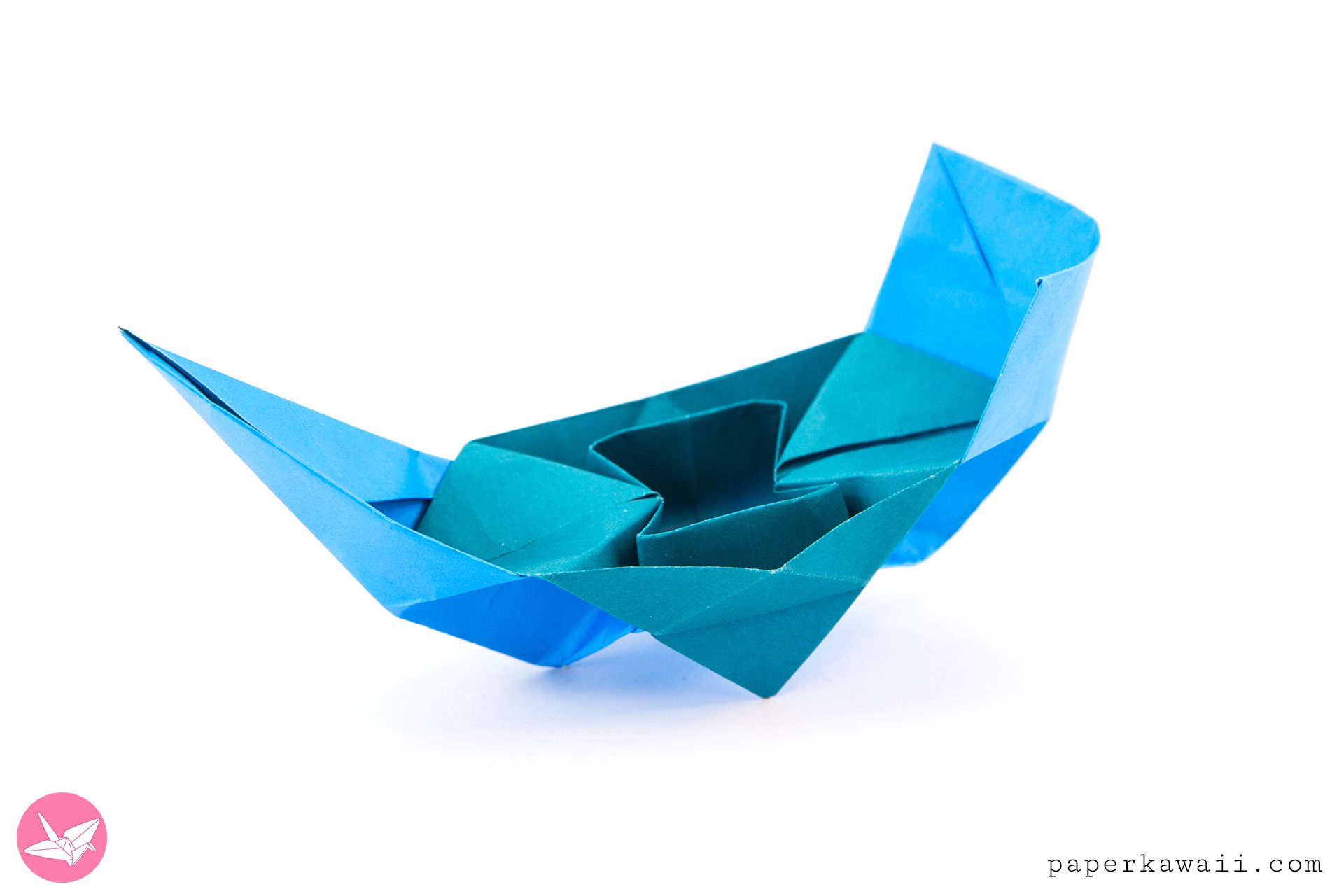 Learn how to fold two variations of the traditional origami Chinese junk boat. This unique & satisfying boat requires you to pull open the boat in the final step. You can style the points of the boat in a few different ways too.
This is a traditional origami model of a Chinese boat called a 'Junk'. This origami boat also looks like a Gondola. No one seems to know where the model was first discovered. I found an interesting article by David Lister on the origins of this model here.
This closed version of the Chinese junk boat is a modification, however I worked this out without a diagram, just by viewing a photograph so I'm not sure this is the same method. I hadn't folded this origami boat since I was a child and had almost forgotten how to make it. I just love the final pull-out step of the boat. There are two seperate videos below, enjoy.
Design: Traditional (closed version is my modification (similar already seen)) Copyright Information
Level: ★★☆☆☆
Traditional Origami Chinese Junk Boat
Origami Junk Boat Closed Variation
You will need:
1 sheet of square paper per boat, best using thin origami paper. Extra nice if you use paper with a different colour or pattern on each side.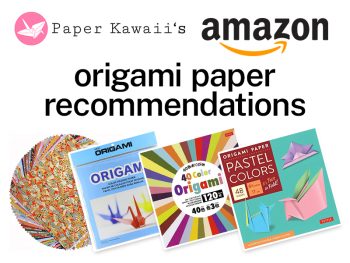 You can check out my personal favourite origami papers, paper craft tools and more on my Amazon.com store.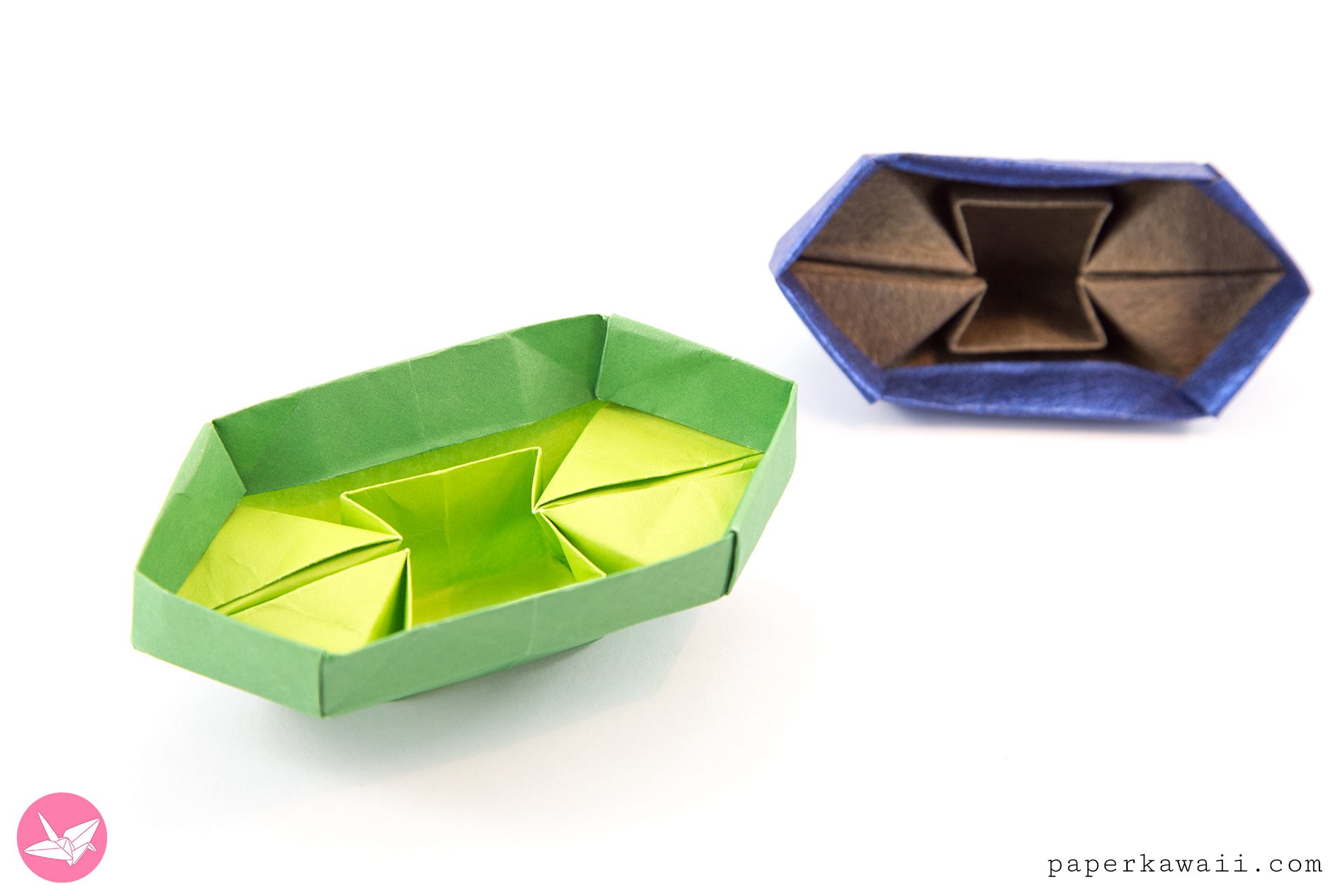 Other Origami Boats: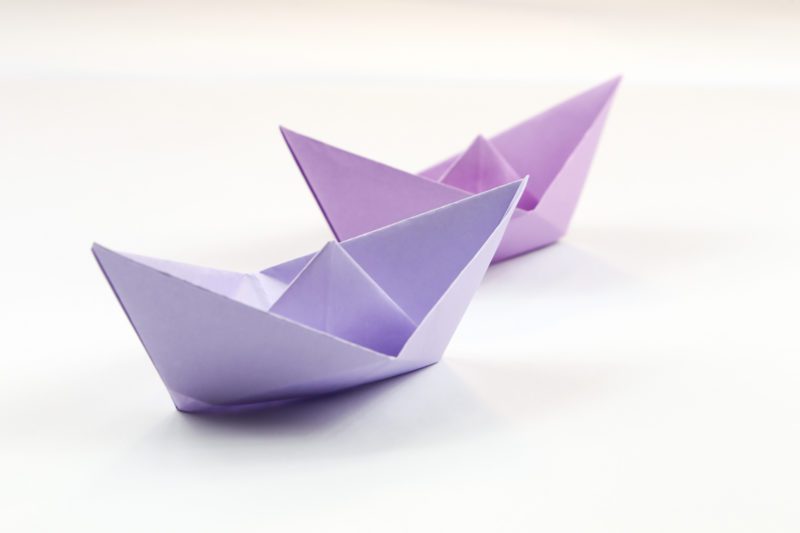 Traditional Origami Boat
A traditional origami sailboat, you can float these on water. These origami boats have been around for hundreds of years.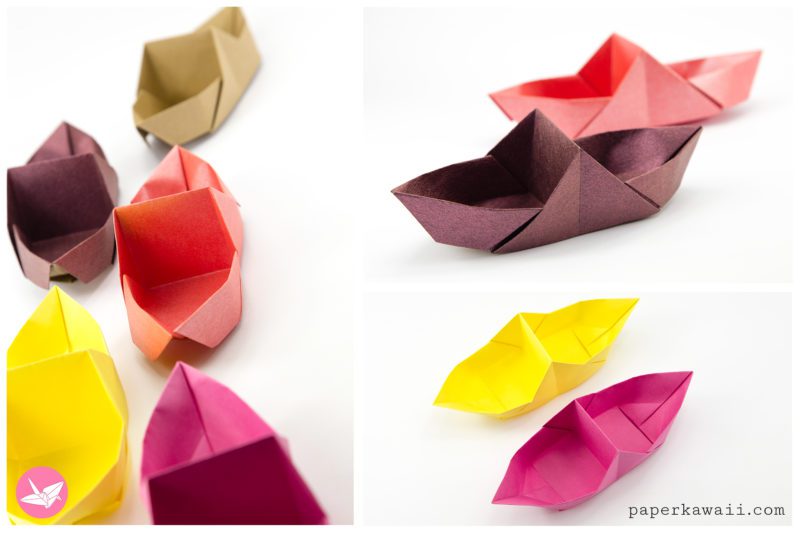 Origami Boat Baskets
Origami baskets in the shape of boats! These two sectioned origami containers are perfect o serve snacks or display items in your home.