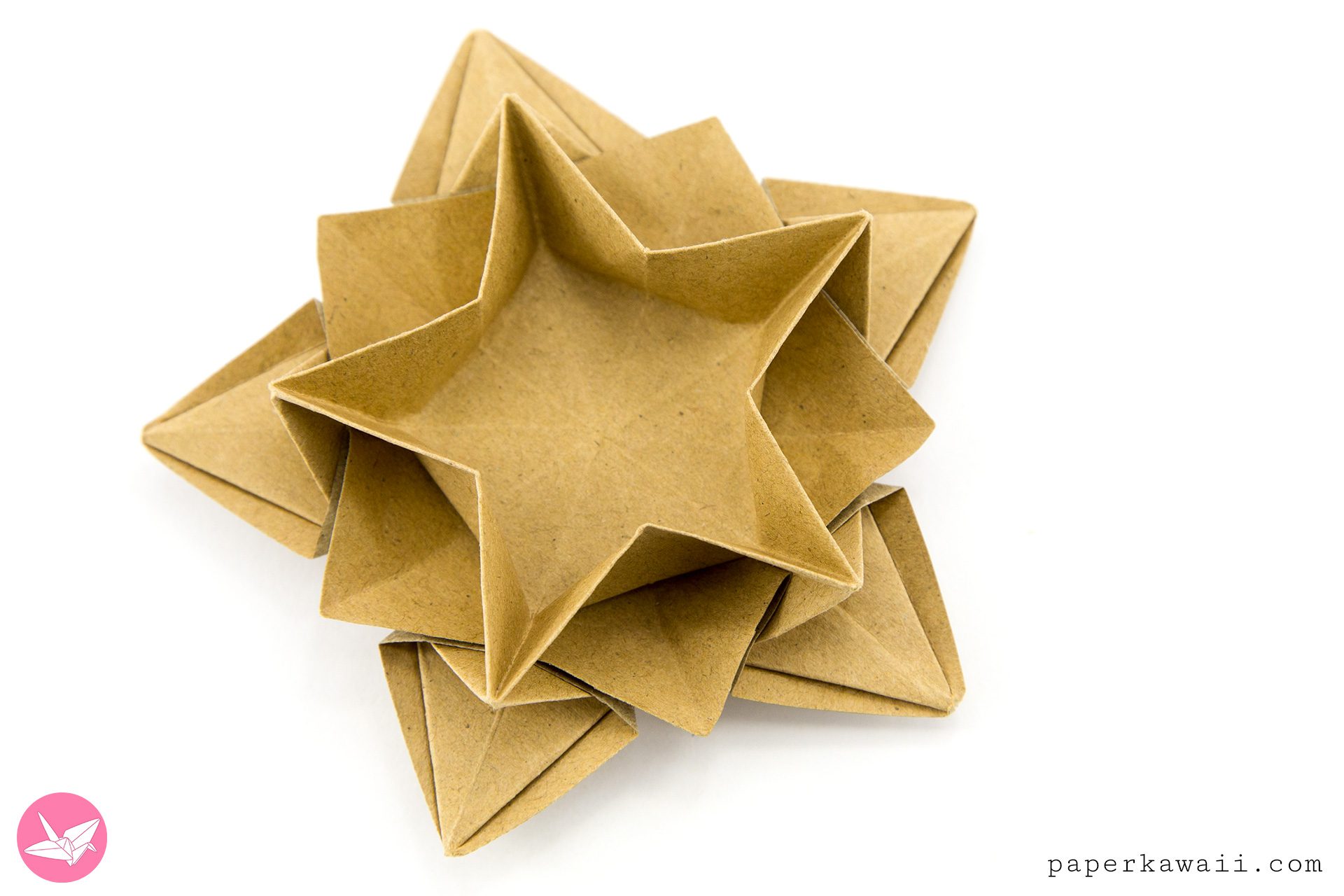 Make a pretty origami star bowl designed by Masoud Hosseini. This layered origami five point star is made from one sheet of paper and is easier than you would think. You can use this as a little bowl or hang it up as a decoration.
The back of the star is also really pretty, which means you could hang this as a decoration too. The back of the star would be in the opposing colour, so if you used paper with a different colour on the back, you'd get a nice two coloured star.
I used quite thick paper in the video, you can also use thin paper. To make it easier, use bigger paper, at lease 17 x 17 cm if you have it. The start of this origami star bowl requires that you make the paper into a pentagon, which is easy don't worry. Being a pentagon is what allows for the five points.
Origami Star Bowl
Design: © Masoud Hosseini
Level: ★★★☆☆
You will need:
▸ 1 sheet of square paper. Paper size used: 21 x 21 cm
▸ Scissors (to get a pentagon at the start)
Final model size: 10 x 10 x 2.5 cm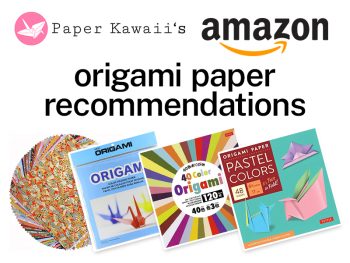 You can check out my personal favourite origami papers, paper craft tools and more on my Amazon.com store.