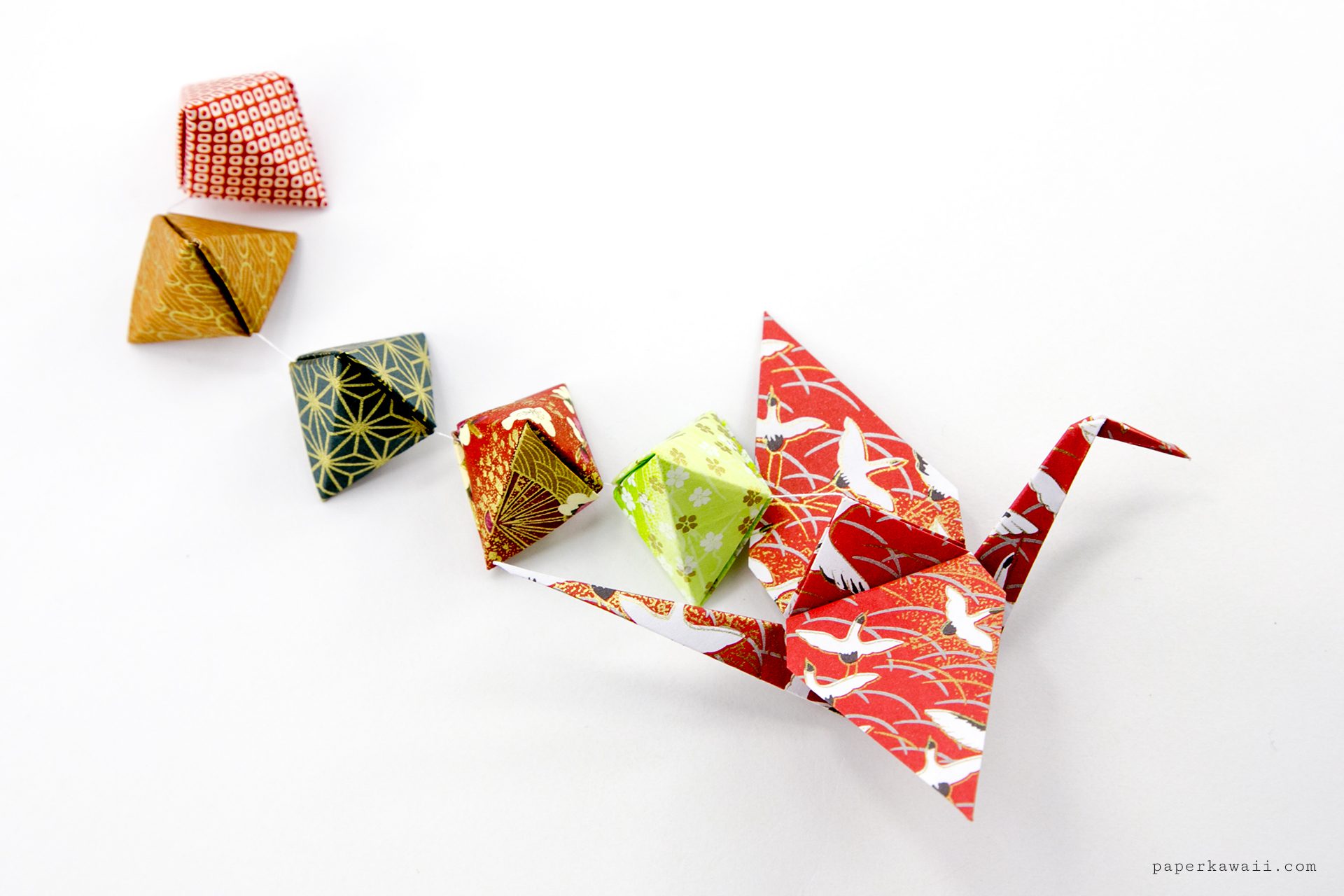 Learn how to fold an origami tripyramid box designed by David Donahue. This cool origami box can also be used as a bead and also easily turned into a useful phone stand. This easy origami gift box or decoration looks exactly like the origami Fox Box which I posted a tutorial for years ago.
I discovered this box myself whilst playing around with the origami twist box, I discovered that David Donahue (and maybe others) have found it years before. Thanks to him for allowing me to make a tutorial of this box. The box is pretty simple, and locks into place but unlike the origami fox box which is made with 3 sheets, you can open the box easily afterwards.
I made some small ones using 3 x 3inch sheets (photos below the video) and they make great beads, they twist around in the breeze. One could be used as a pendant or as part of some earrings. The phone stand, is easy to convert to after folding the box. Makes a neat trick. Also the geometric shape of this box is called a dipyramid.
Origami Tripyramid Box
Design: David Donahue (https://www.flickr.com/photos/origamivisionz/)
Level: ★★☆☆☆
You will need:
▸ 1 sheet of square paper.
Size used: 17.5 x 17.5 cm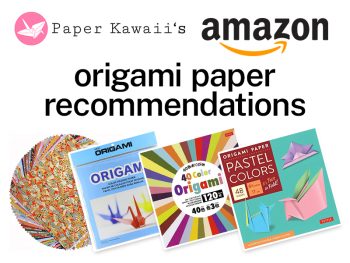 You can check out my personal favourite origami papers, paper craft tools and more on my Amazon.com store.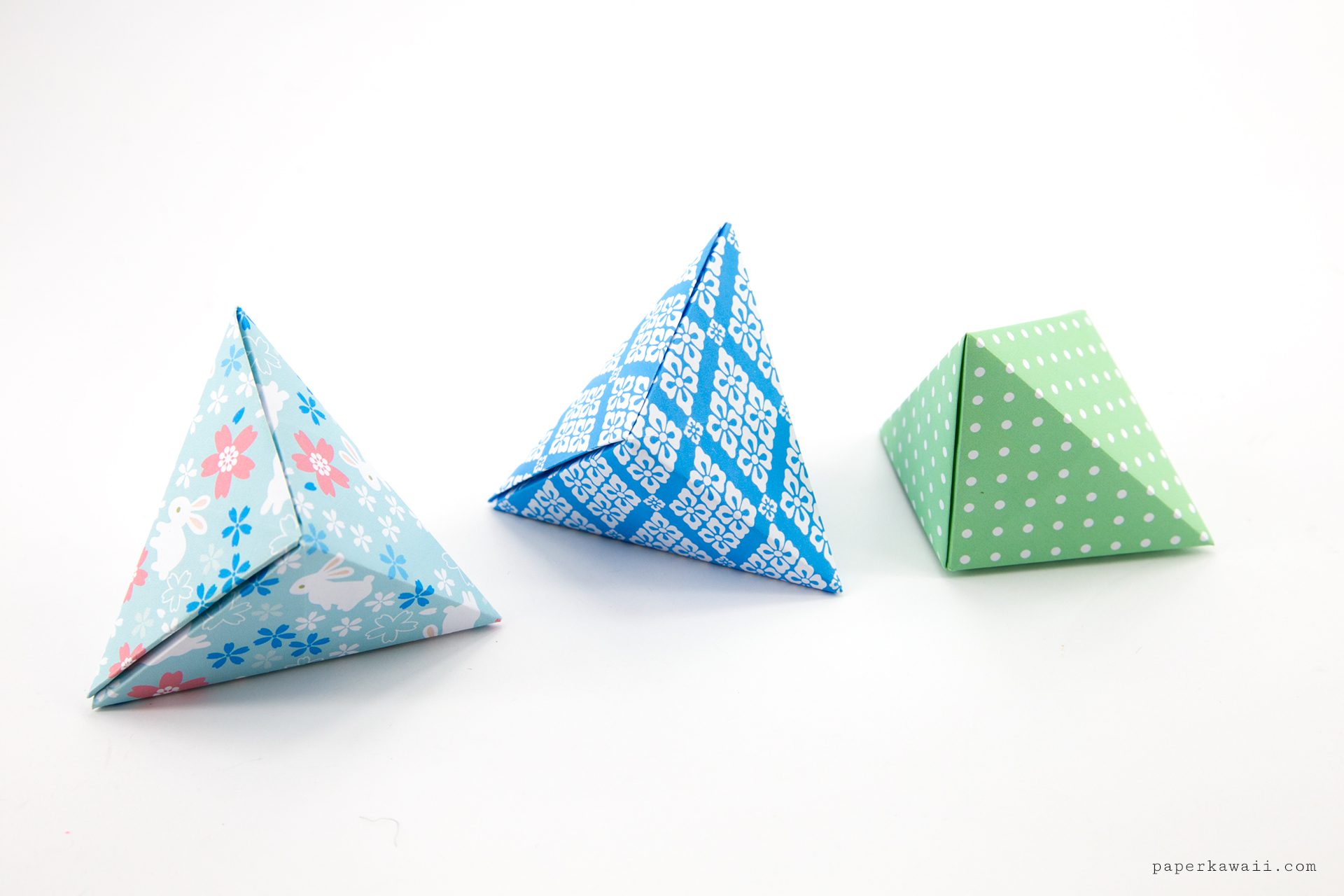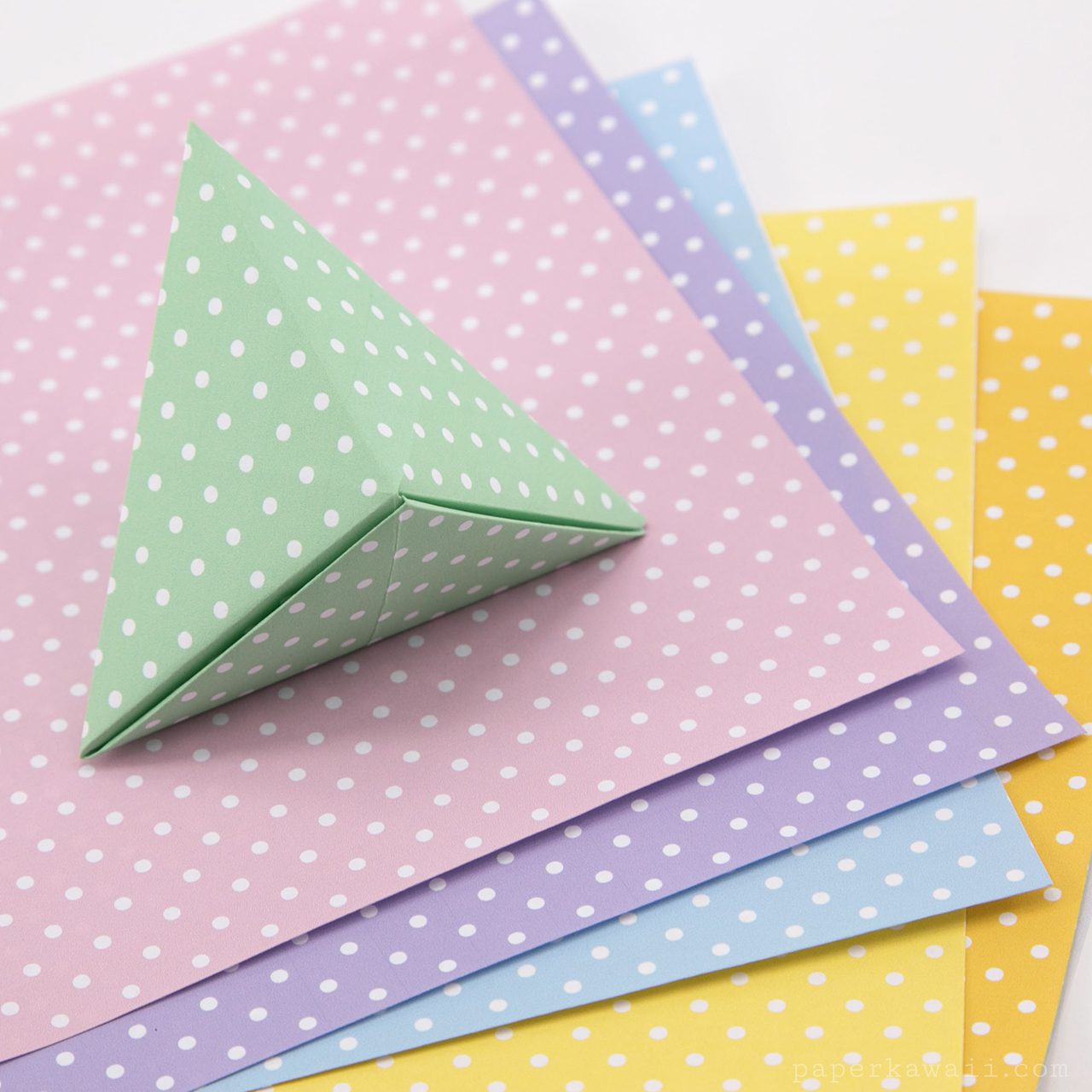 You can download all three of these origami paper patterns (and loads more) and print them out for free, from here.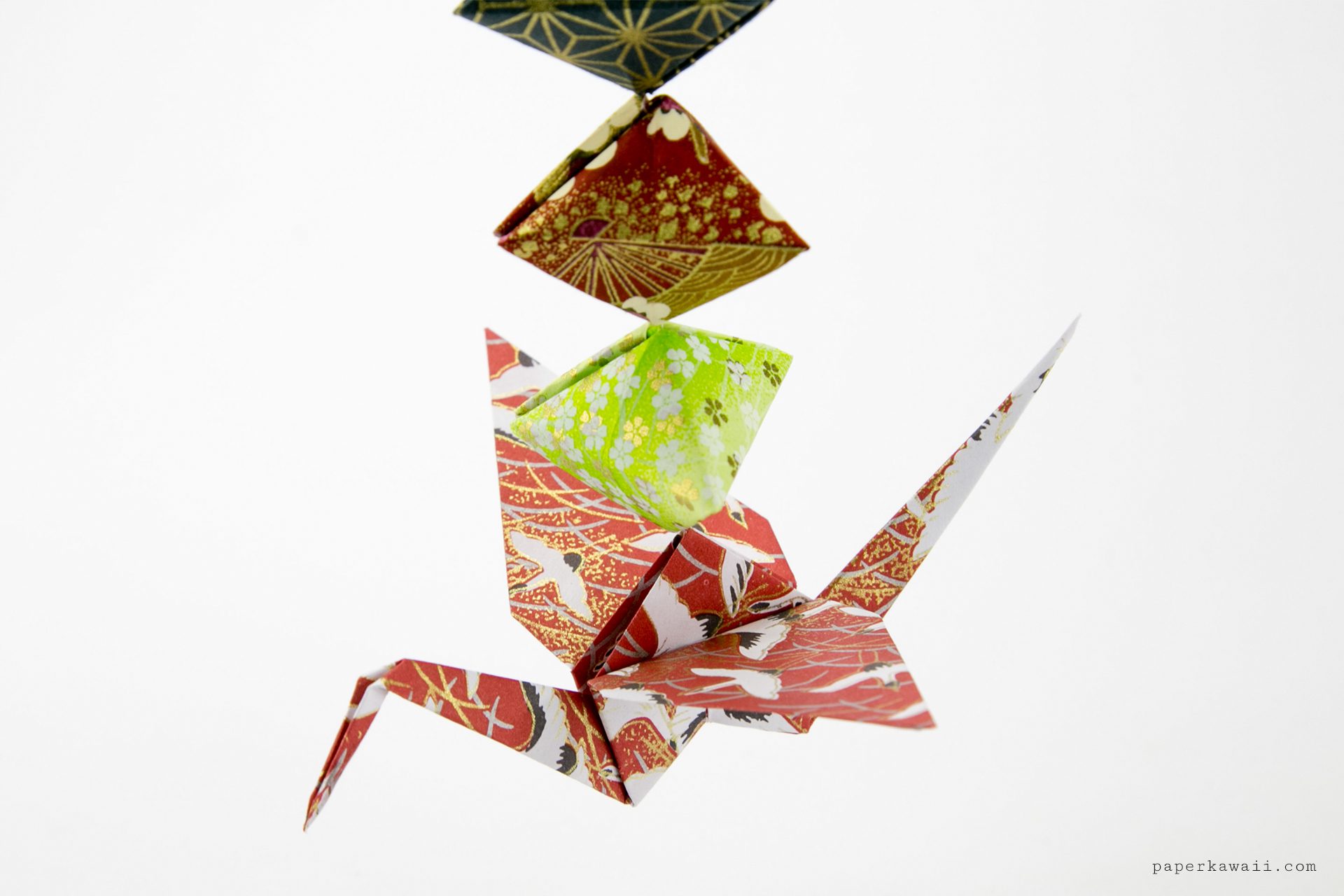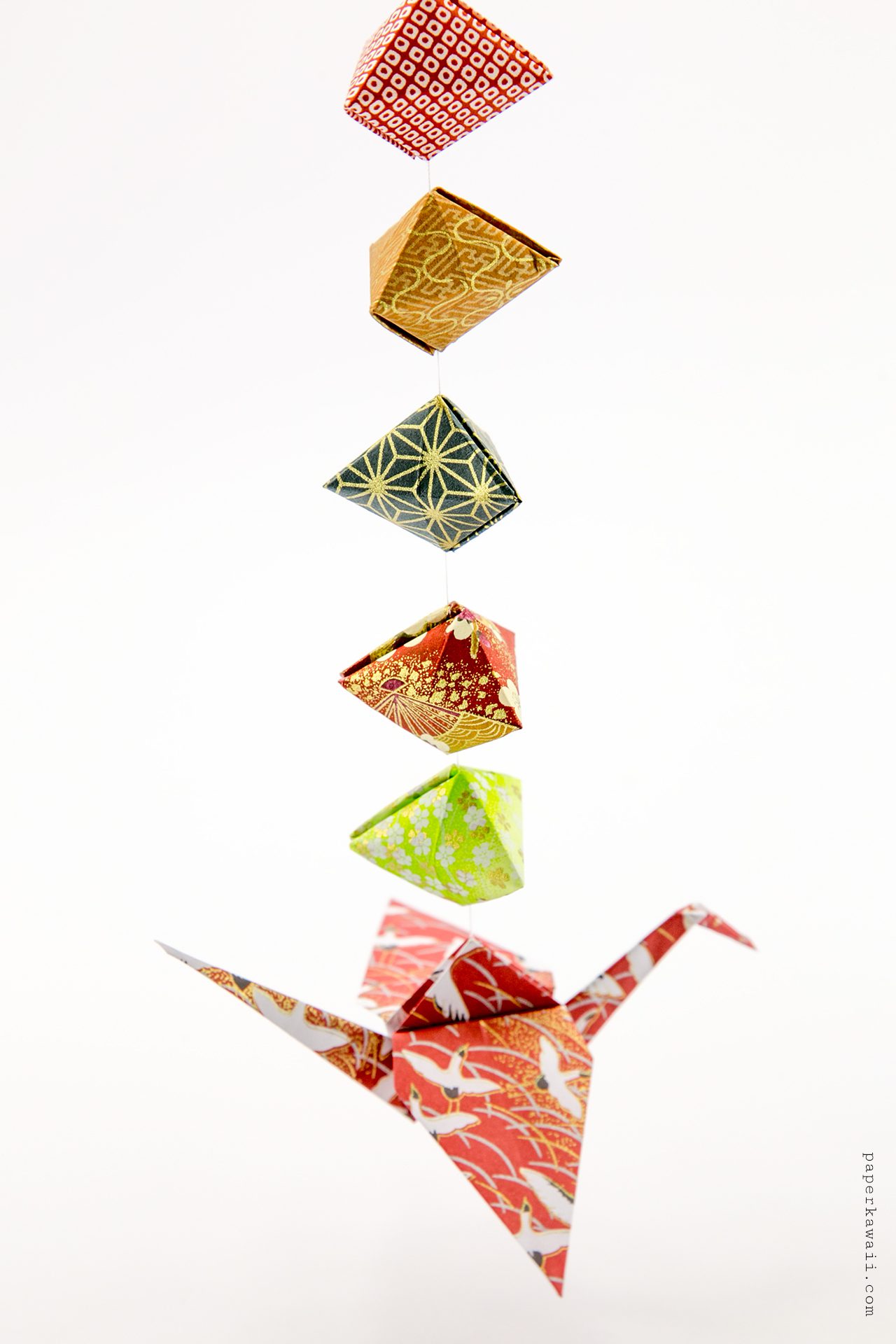 I've hung a small origami crane at the bottom of the hanging decoration. Tutorial for the crane here.