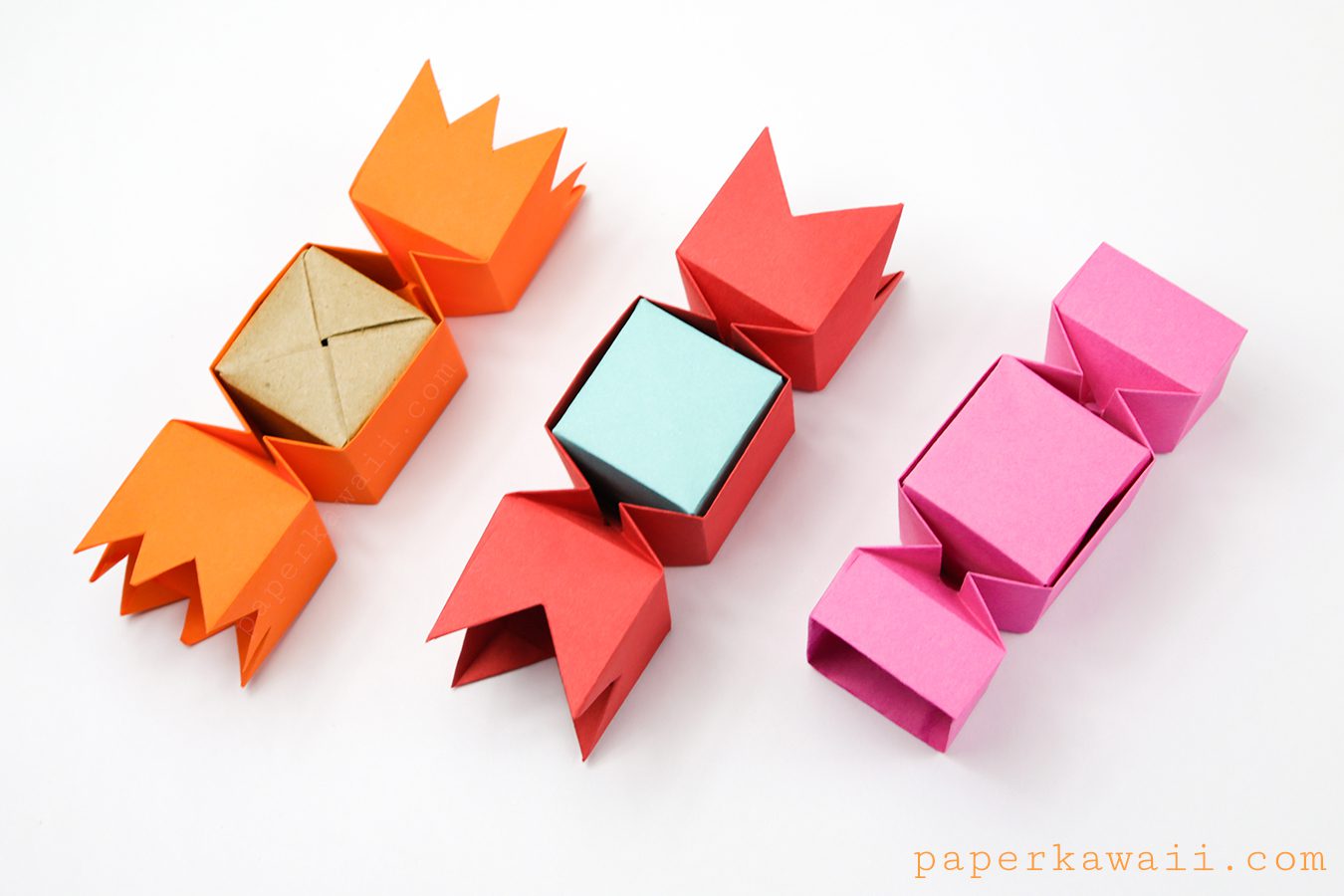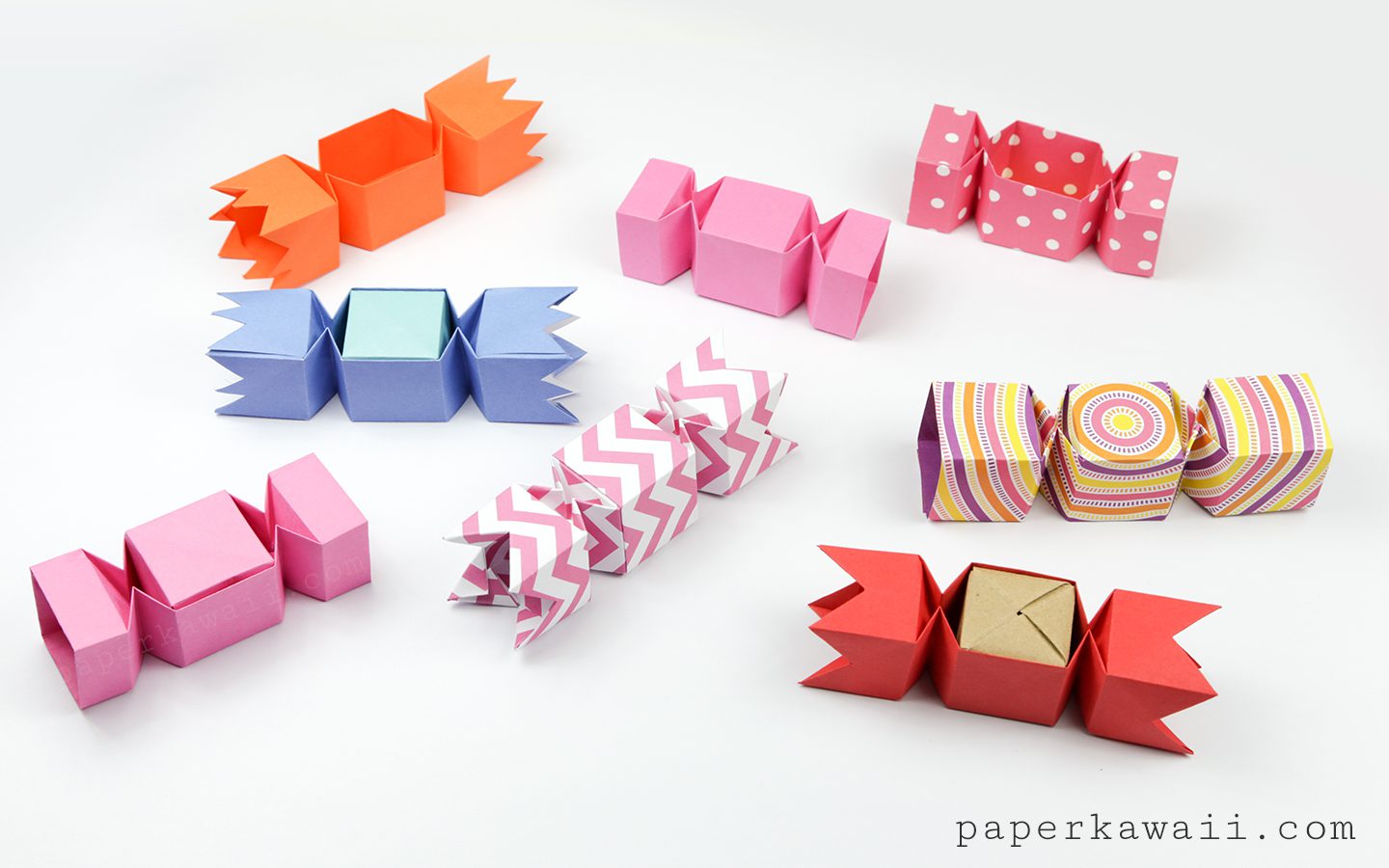 How to make a square origami candy box with a lid inside, there's different ways to finish this pretty gift box, use as party or wedding favour boxes.
If you don't cut the ends, it looks more like a christmas cracker.
Whilst pre folding the box, there are 4 small cuts required. Contrary to popular opinion, origami has no rule which says no cutting allowed, in fact there are a number of traditional origami models with lots of cuts.
So please look it up if you like, and also do a google image search for 'kirigami' before telling me this is kirigami. Rant over.
Design: © Paper Kawaii Copyright Information
Level: ★★★☆☆
You will need:
– 1 sheet of square paper, I used 15 x 15 cm
– Inner box: 8.8 x 8.8 cm paper
– Ruler, pencil (calculator maybe)
– Scissors (the model requires 4 small cuts before assembly, and several to make the spikes candy 'fans')
Final size: 12 x 3 x 3 cm
Other sizes:
30 x 30 & 17.5 cm
20 x 20 & 12 x 12 cm
10 x 10 & 5.9 x 5.9 cm
To work it out, take the size of the big paper (20) and divide ➗ by 5.17. (20 ➗5.17= 3.86. Then: 3.86 x 3 = 11.6.. then round up to 12)
Simpler:
Big paper ➗ 5.17 = A
A x 3 = Small paper