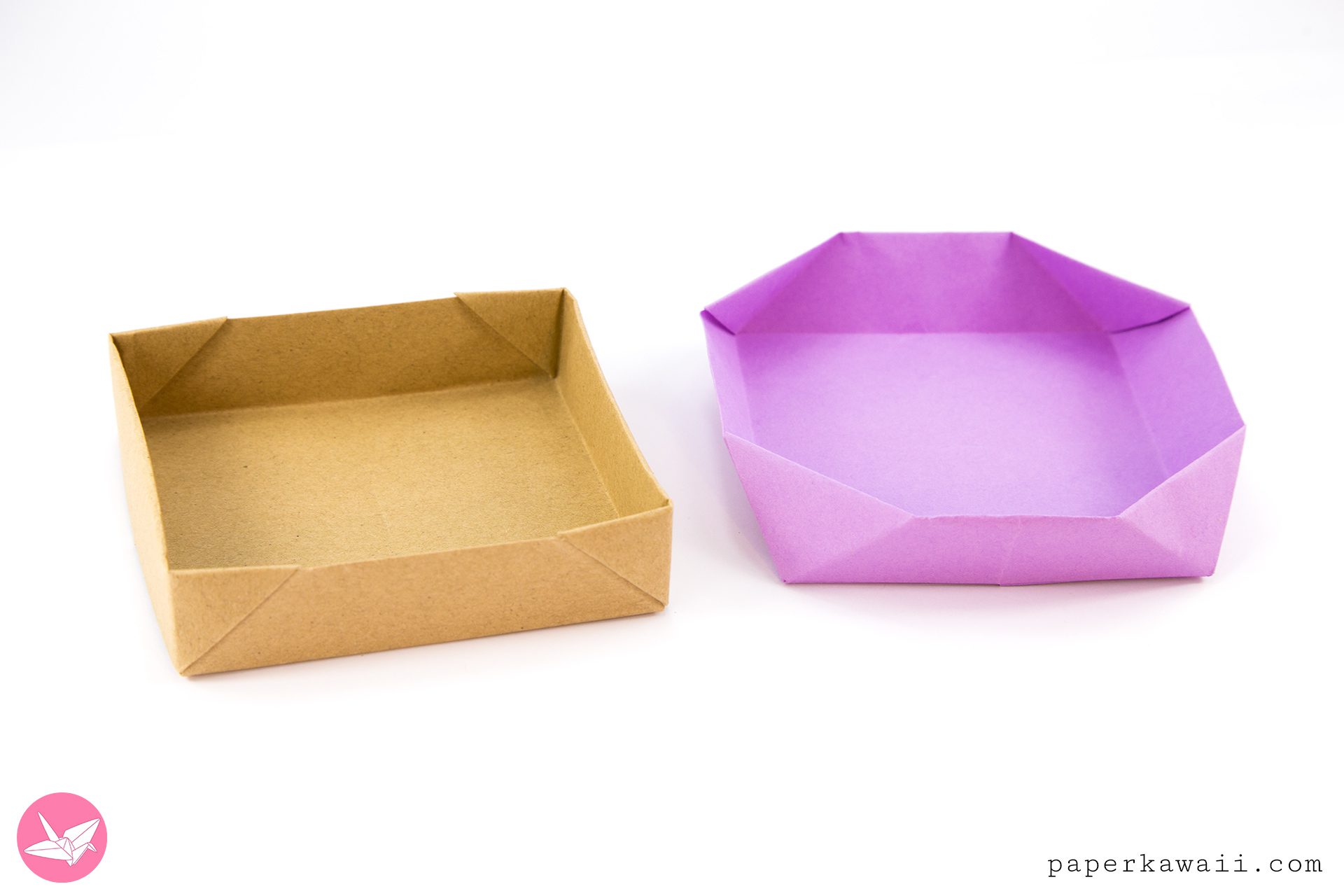 This shallow origami box is very sturdy and super easy to make. You can make this box a rounded geometric shape or simply square. Make this box from 1 sheet of rectangular paper. These tray-like origami boxes are soo easy to make, they will only take about 3-4 minutes to complete.
At the start I fold the paper to be a double layered rectangular sheet of paper. This is because most paper this size is very thin. You don't have to do this double layer method, especially if your paper is thick or you can also use thin card for these boxes. However if your paper is patterned or coloured only on one side, doubling the paper will hide the blank side.
My favourite is the purple one with the flattened sides/edges. It's quite geometric looking, a little like a gem stone. These boxes are not perfectly square, the ratio depends on the size of your rectangle. Hope you like this simple box, as many people have requested I do more easy origami projects.
For more origami boxes of all different shapes and sizes, check out the Origami Boxes category.
Easy Shallow Origami Box
Design: © Paper Kawaii Copyright Information (Modification of this traditional origami box, probably discovered before)
Level: ★★☆☆☆
You will need:
1 sheet of A4 or US letter paper (any rectangular paper will be fine).
Paper size example: 21 x 29.7 cm
Final model size: 9.8 x 10.8 x 2.7 cm
Using square paper will result in a long rectangular box.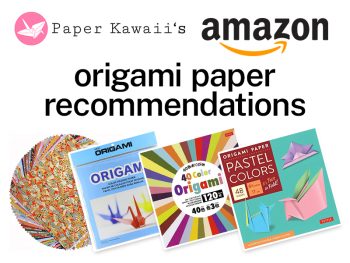 You can check out my personal favourite origami papers, paper craft tools and more on my Amazon.com store.