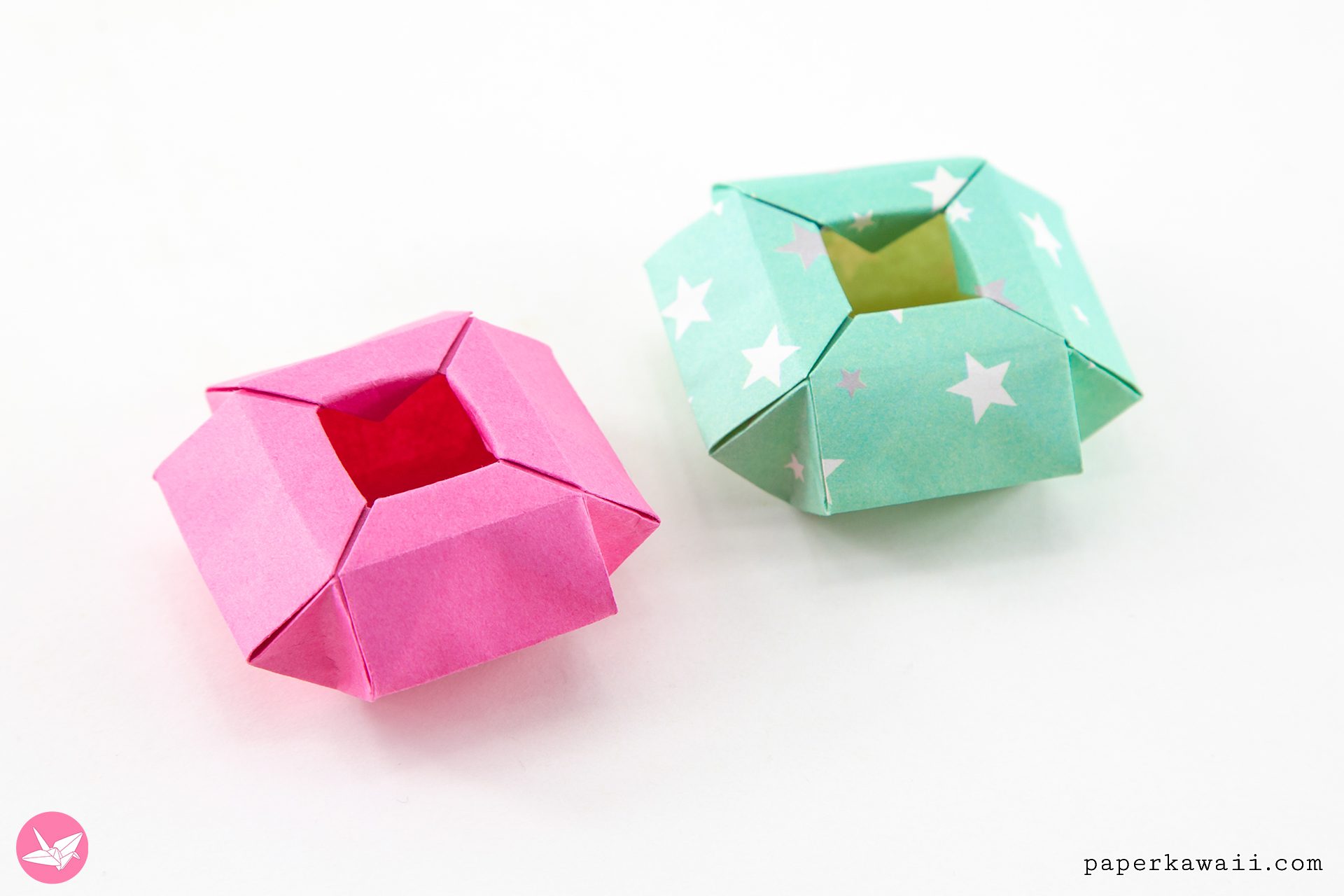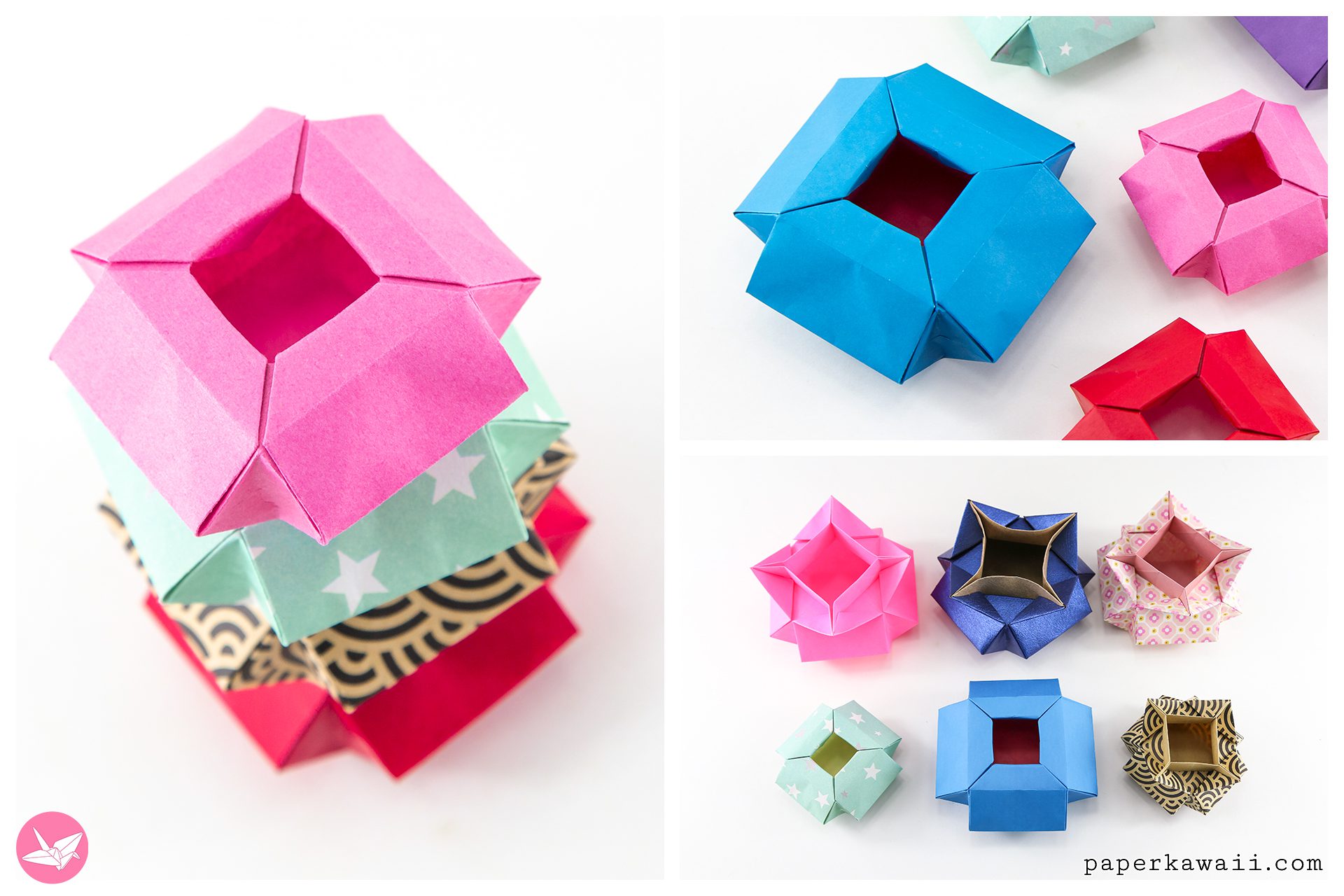 In this tutorial you can learn how to make a pretty geometric origami pot or box. This unique popup box is make from 1 sheet of square paper, no glue or scissors required.
The shape of this origami box or pot is hard to describe. It is a square shape with prism or trapezoid shapes on all four sides. I had made some little origami plants last year and this is the pot that has been made specifically to hold them.
It's been a long while since my last tutorial, I seem to have forgotten how to do all of this. The filming, the editing, photos and then getting this blog post to co-operate… it's all changed. I'm sure I'll get the hang of it again in the end. Hopefully.
For paper I would recommend using strong paper, the paper I used in the video was quite delicate. I'm not entirely happy with the name of this box, I had a few suggestions too such as: origami donut box, frame box, plus box or cross box… I haven't been able to find any other boxes or even objects that are this shape. It's geometric, so I will stick with that for now. Even though I already have a bowl with the same name.
Geometric Origami Pot
Design: © Paper Kawaii Copyright Information – After being informed by a reader that this is in-fact a Verdi's Vase variation, I have found a similar box that has been published in the book "Papiroflexia Facil" by Vicent Palacios. The "vase" is called "Rotated box". There is also a Verdi's Vase variation by Phillip Shen in the book "More Geometric Paperfolds" which features the same base shape. So this box (and the other variation in the photo above) are my own variations of the Verdi's Vase model.
Level: ★★★☆☆
You will need:
Final model size for the geometric origami pot: Approx. 9 x 9 x 3.8cm (measurements in the video were wrong..)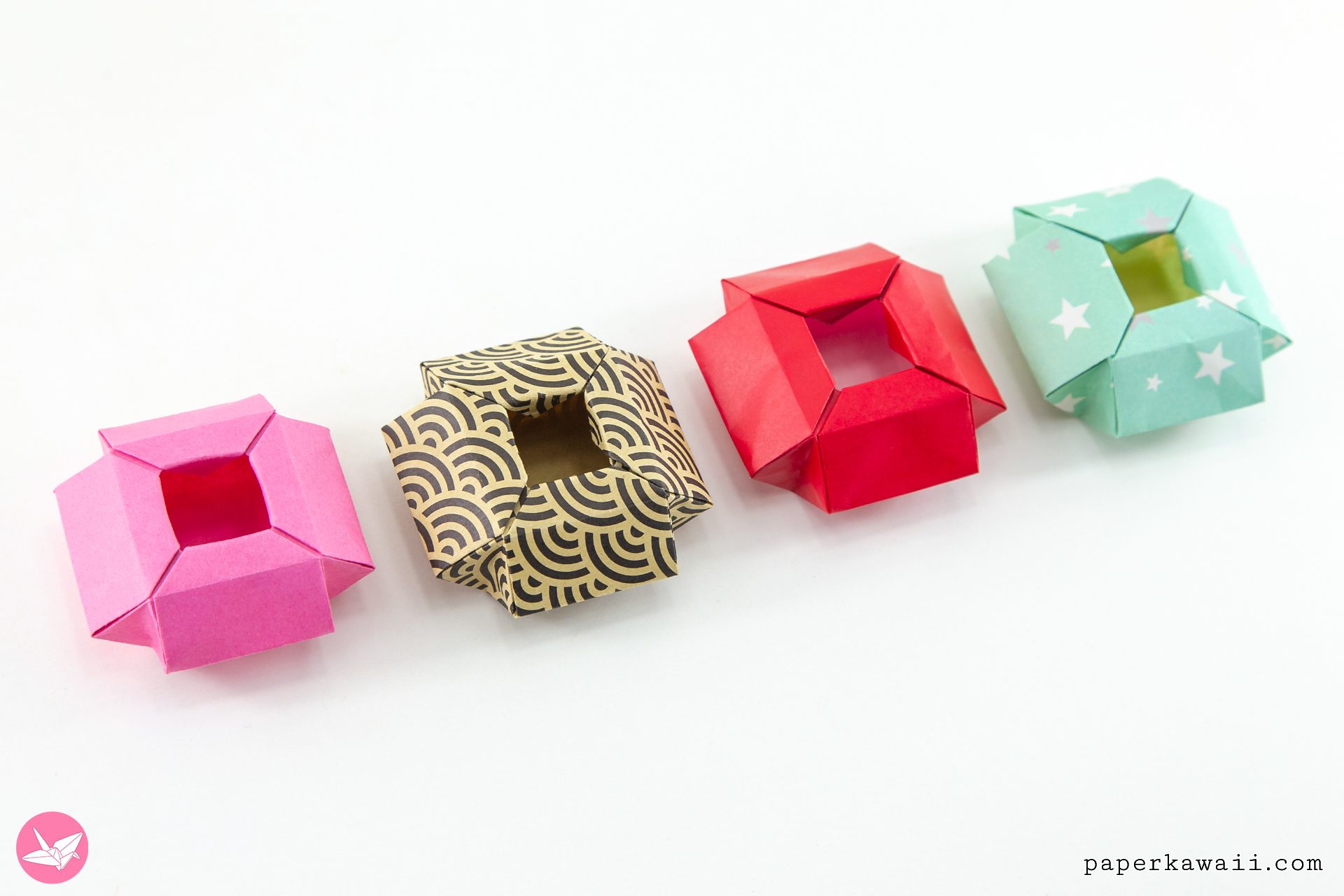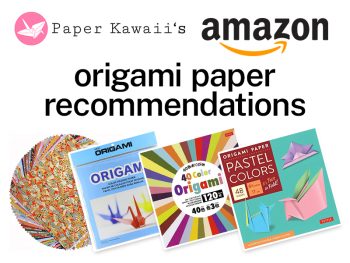 You can check out my personal favourite origami papers, paper craft tools and more on my Amazon.com store.
Related Origami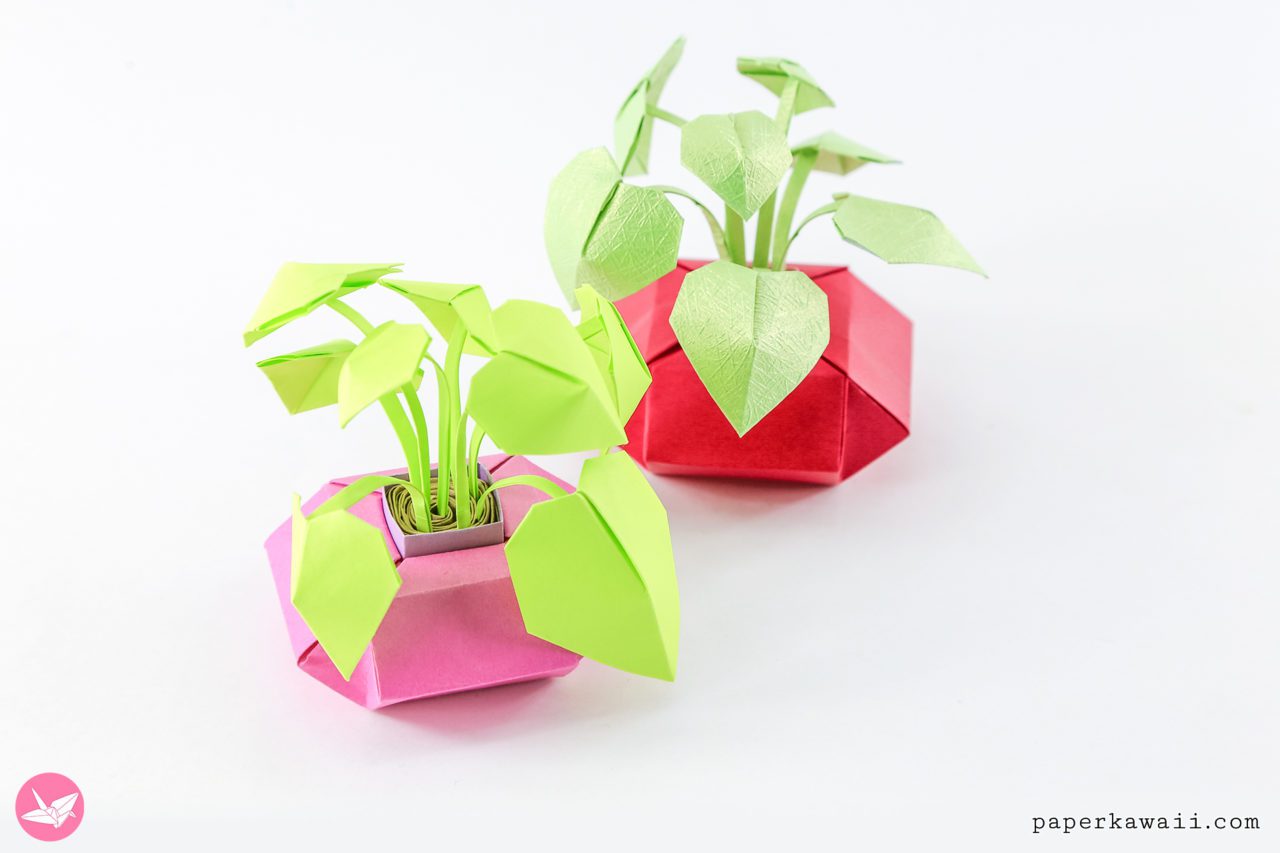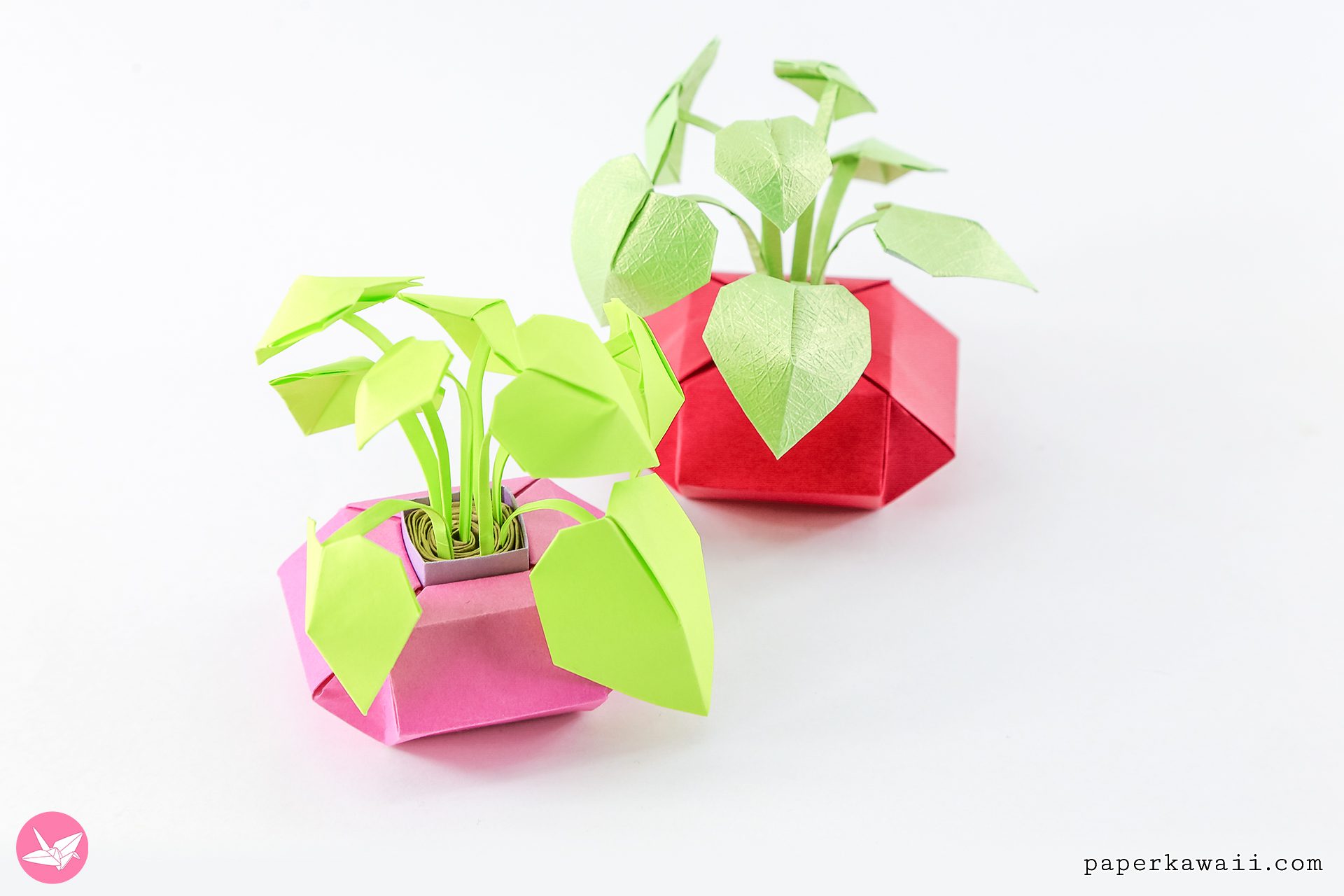 Mini Origami Pot Plants Tutorial
Learn how to make a mini origami pot plant with this step by step tutorial. These miniature origami houseplants make great desk decor and gifts. No glue required.
Origami Pop-Up Picture Frame Boxes
An origami photo frame that pops up to become a box! These origami picture frame boxes make a great gift. Display artwork or photos inside.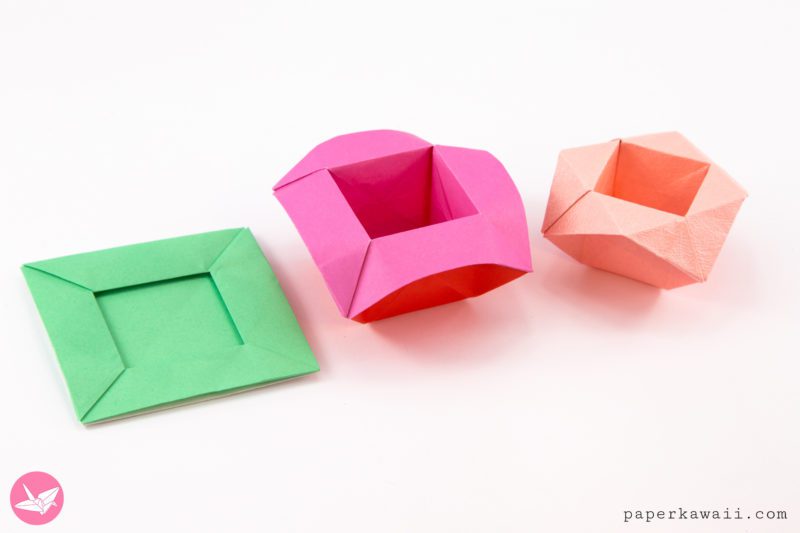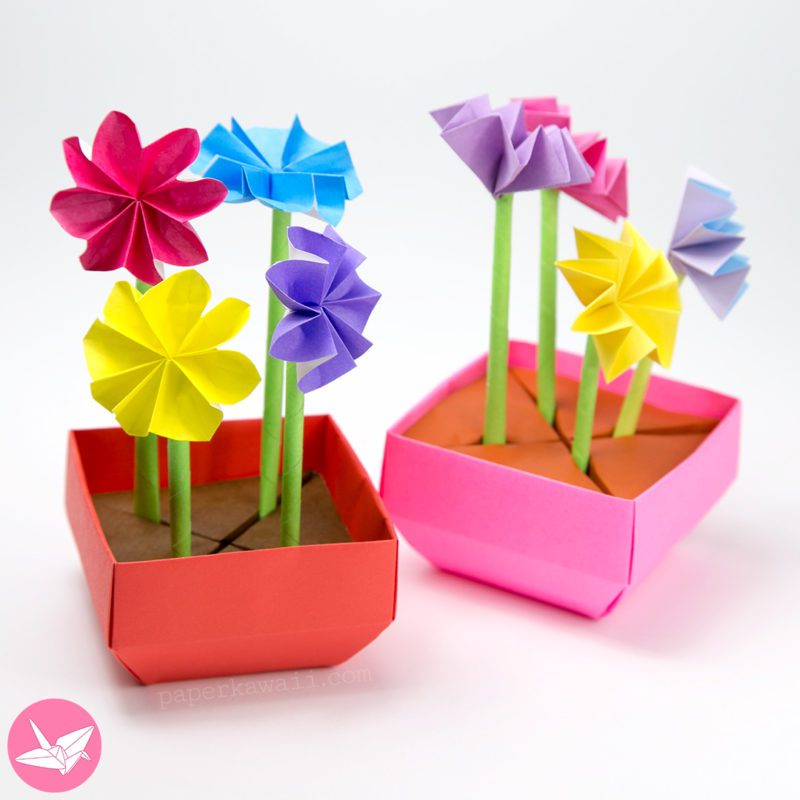 Origami Flower Pot & Stem Holder
Create a beautiful origami flower pot, the stem holder can hold many stems. Makes a great gift for a special someone. Tutorial for stem holder & flowers.