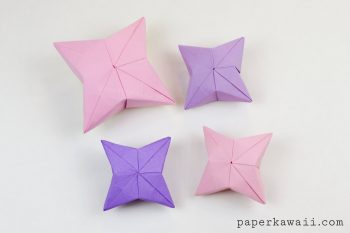 How to make a pretty 3D Origami Puffy Star, this 4 point origami star is a great hanging decoration especially at festive times like Christmas & New Years.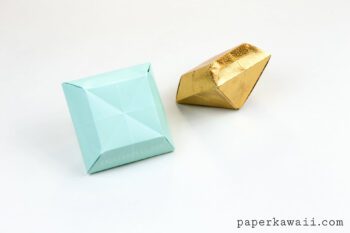 Learn how to make a super cool 3D origami paper crystal! This three dimensional origami gem is a lovely decoration to hang or just on the table. More advanced model, but not too tricky!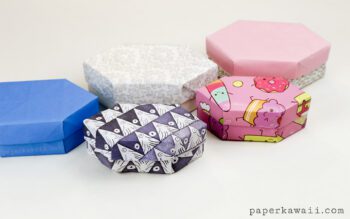 Learn how to make a long origami gem box, this is like a crystal with two points. This a more advanced model, but not too hard. Makes a wonderful gift box!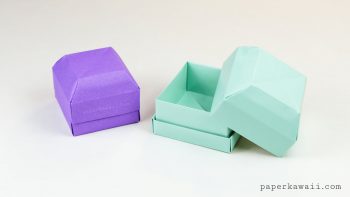 Learn how to make a square origami gem box which makes a great gift box for jewellery & other items. This is an intermediate model using 3 sheets of square paper.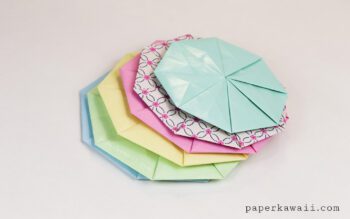 Make an origami octagonal tato to use as a coaster! This eight sided origami Tato (or pouch) is almost round and makes a great coaster for your desk!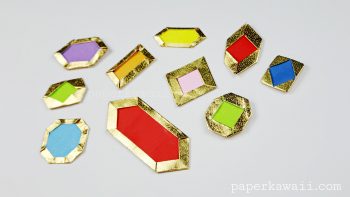 Learn how to make ten different origami jewels and gemstones! These simple flat origami gems are great to decorate your craft & DIY projects.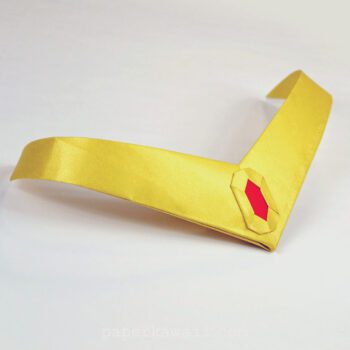 Learn how to make a Sailor Moon Tiara! Cosplayers can clip this into their hair. This can also be used as a collar necklace or crown.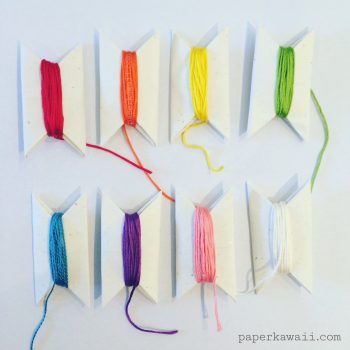 Learn how to make some origami bobbins to store your sewing threads, silk thread, ribbon or wool! These spools are sturdy and hold lots of thread. These will stop your threads from tangling and they make a great gift set!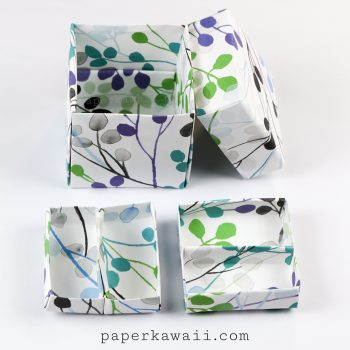 Learn how to make a useful origami 2 tier box, this origami toolbox has a neat lift out tray, great for keeping jewellery, makeup, stationary etc!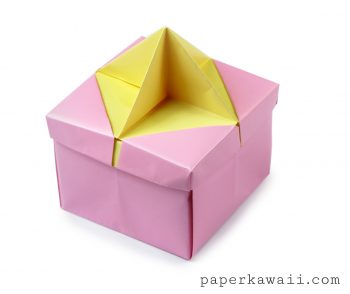 Learn how to make a unique origami star handle that fits into the origami frame lid! This is super easy to make and adds a cute touch to a simple masu box. To make the lid, follow the tutorial under the origami star handle below.  To make the box that features at the end watch this tutorial […]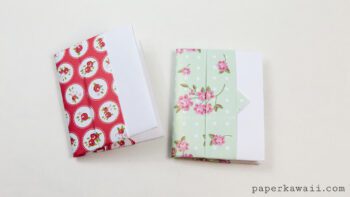 Learn how to make a really pretty origami card wallet which holds credit cards, business cards or other card sized things!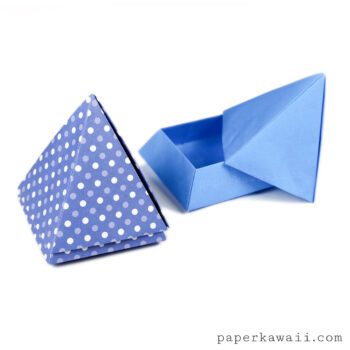 Learn how to make a cool origami pyramid box or pot. The lid rests nicely on top making this origami box a really nice decoration. These origami boxes would make great salt and pepper pots!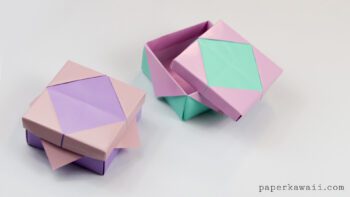 Learn how to make an origami frame lid which looks pretty on it's own or can be used as a picture frame, name cards or other origami to fit into!