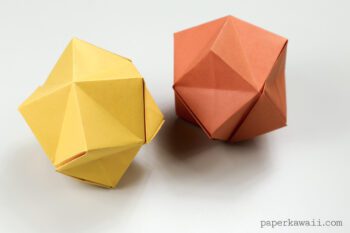 Learn how to make a "Stellated Octahedron" with these simple instructions. This model is fun to make because you 'blow' it up! ♥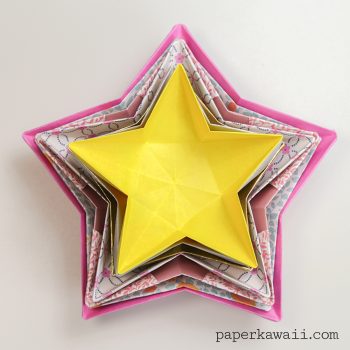 Learn how to make a simple origami star dish or bowl, use these to serve snacks at parties or hang them up as paper decorations! ✪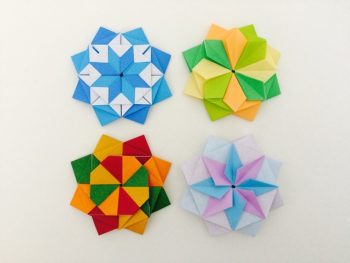 Learn how to fold 4 modular origami stars based on the same starting folds, inspired by the four seasons!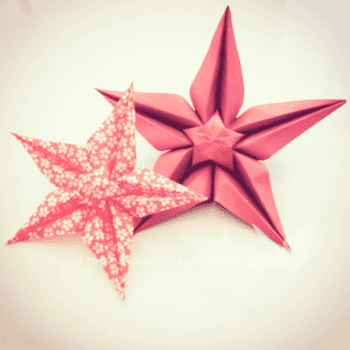 Learn how to make this beautiful origami star flower, diagram and video tutorial! Perfect as a gift or to make a cute bunch of flowers!
Learn how to make this really neat modular origami star, perfect for the top of the Christmas tree, or just hang it all year round!
Learn how to make an 5 pointed origami star from 1 piece of paper.
Photo tutorial from Extreme Cards.
They're quick, easy, cute, and fun to make!  I love these kawaii origami stars! They are so easy, you can make a lot of them and make a jar of origami stars as a gift. Here's some cute paper you can print out and use!!! ^_^