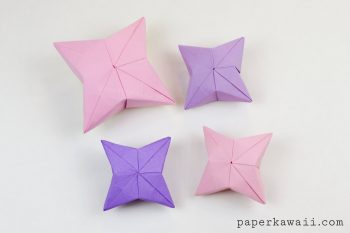 How to make a pretty 3D Origami Puffy Star, this 4 point origami star is a great hanging decoration especially at festive times like Christmas & New Years.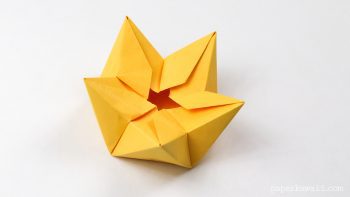 Here are the instructions to make a cool origami star bowl which also looks like a crown and a flower. This origami model can be closed and opened.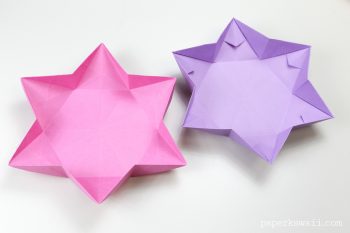 Learn how to make a six sided star dish or bowl with these simple origami instructions, this origami is made from one sheet of hexagonal paper, which I'll show you how to make easily 🙂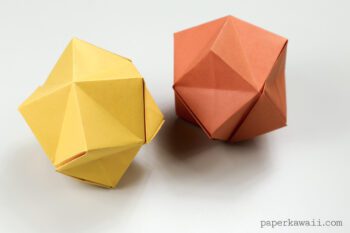 Learn how to make an Origami Stellated Octahedron with these simple instructions. This model is fun to make because you 'blow' it up! ♥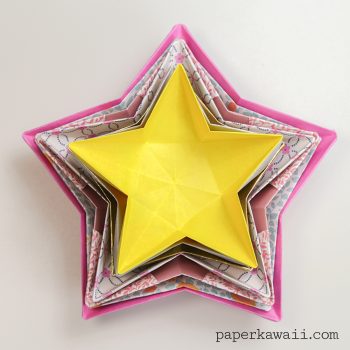 Learn how to make a simple origami star dish or bowl, use these to serve snacks at parties or hang them up as paper decorations! ✪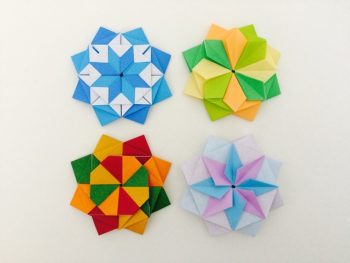 Learn how to fold 4 modular origami stars based on the same starting folds, inspired by the four seasons!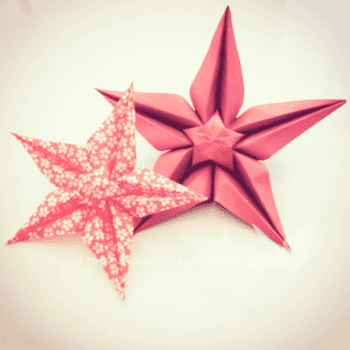 Learn how to make this beautiful origami star flower, diagram and video tutorial! Perfect as a gift or to make a cute bunch of flowers!
Learn how to make this really neat modular origami star, perfect for the top of the Christmas tree, or just hang it all year round!
Learn how to make an 5 pointed origami star from 1 piece of paper.
Photo tutorial from Extreme Cards.